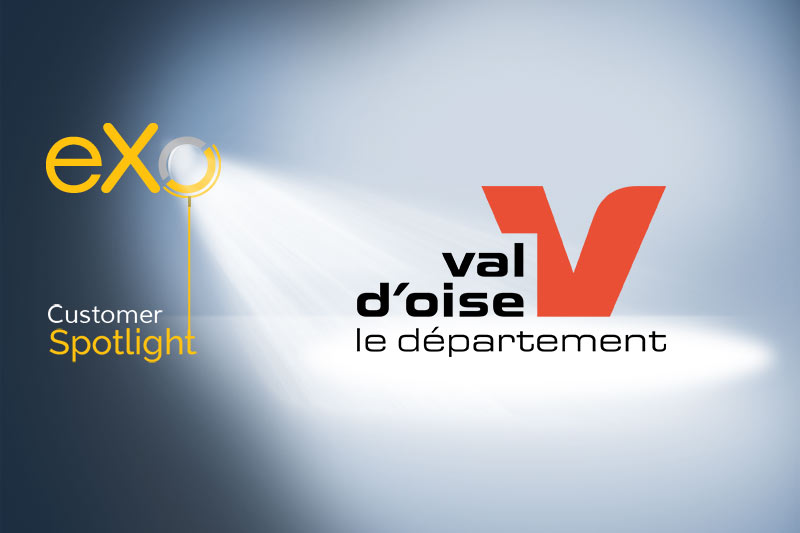 The local government of Val d'Oise is in charge of the administration of local resources for infrastructure, school transportation, housing, sanitation, education and other social services and serves over one million citizens. It employs nearly 4,000 administrative officers organized into various departments and project-specific groups.
Val d'Oise faced the challenge of improving team collaboration between officers across different geographically distributed departments.
The choice of eXo platform was based on the solution's capacity to encompass different functionalities and to standardize access to numerous business applications specific to each role and department. The open source nature of our solution matched the recommendations of the governing ministry that are applicable to all public organizations in France.
"For more than 7 years our renewed choice of eXo has been fully satisfying. Working directly with eXo leads to great results."  — Mariana Militaru – intranet lead, Val d'Oise Department
Val d'Oise's platform, which they named "Mosaik", consists of 30 business sites personalized according to each person's place in the organizational chart.
The integrated Internal social network brought social and collaborative dimensions to Mosaik. It allows staff to create spaces specific to departments and projects thus facilitating work on daily cross-departmental projects.
The latest update deployed in 2018 included changes in design and functionality that further facilitated the navigation and access to relevant information and business apps within the platform. It allowed staff to further customize and use Mosaik's different functions with more ease.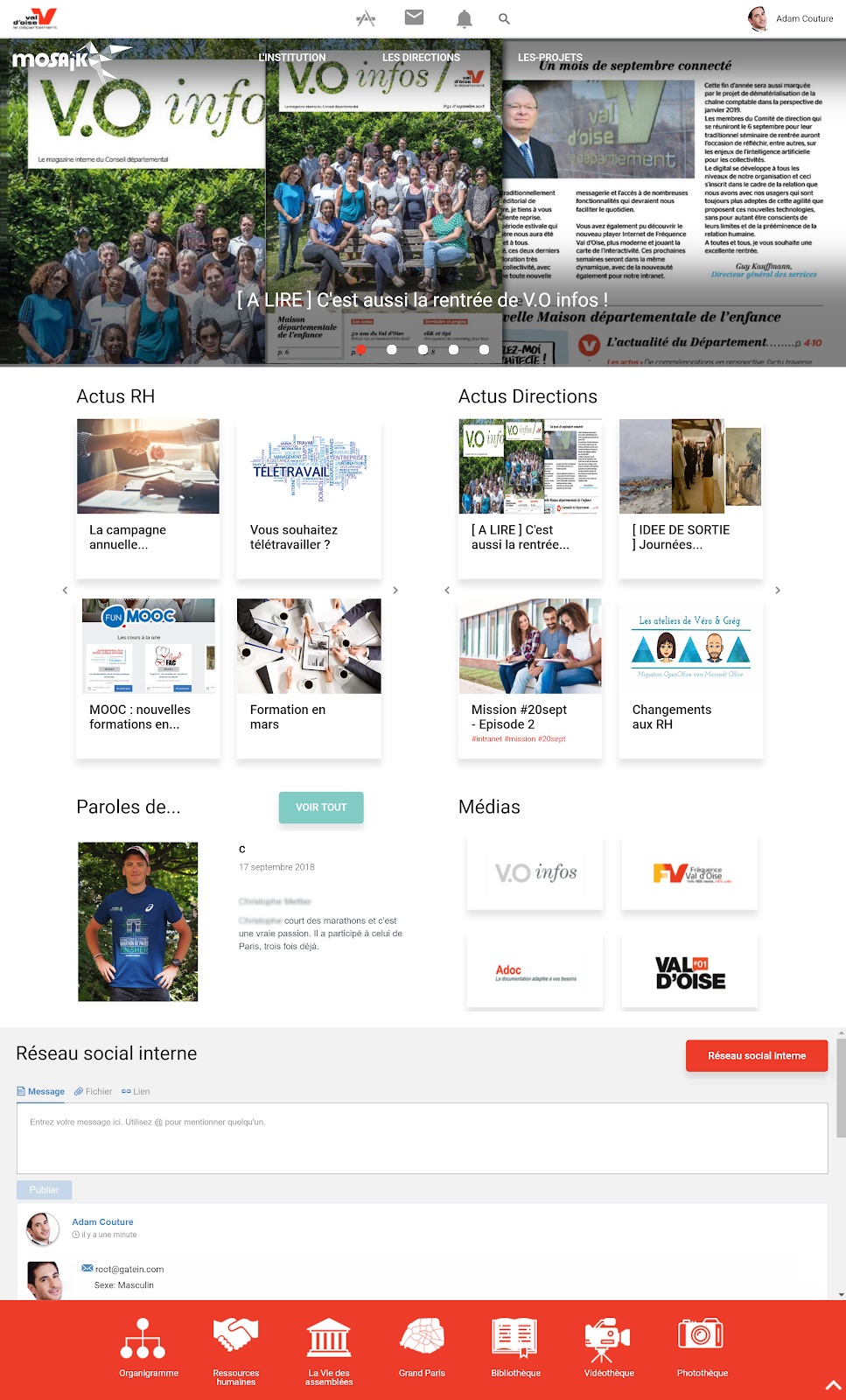 With eXo, 4,000 officers spread over more than 20 teams work more closely with each other. eXo exhibits our files, our conversations and our business tools, helping us to work better together.  — Mariana Militaru – intranet lead, Val d'Oise Department
As a result of the successful implementation of eXo platform and the continuous upgrades, access to key information as well as collaboration on different projects has been improved and officers are better equipped with the tools they require to perform their daily tasks. Collaborative spaces have spontaneously been emerging with the staff adopting and leveraging the platform's collaborative dimension to better organize projects and even to form internal communities organized around shared interests.