Key Benefits of Community Management Software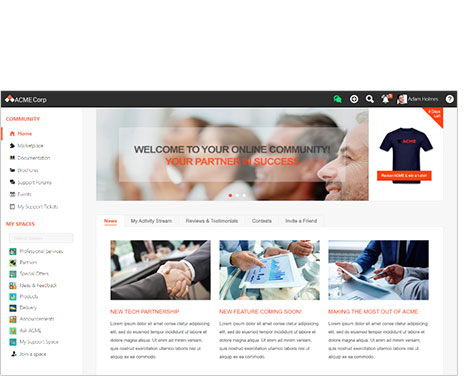 Grow your community with logins, invitations, chats, and brand advocacy
Leverage the crowds of large consumer social networks to fuel your community with more registrations. Capture more leads from your website with a one-click logins to your community software. Allow members to send invitations to friends directly from the website.
Enable your sales and support specialists to interact in real time with prospects via chat to engage and help them. Challenge and reward your brand advocates with brand advocacy programs.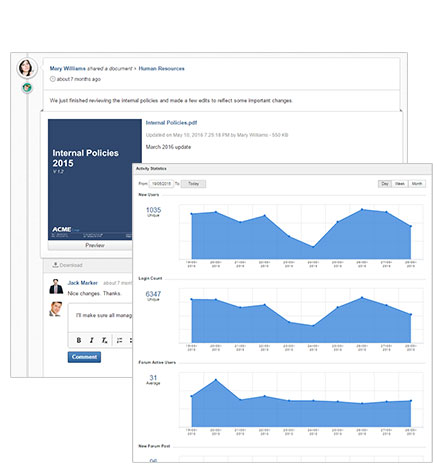 Engage your community with news feeds, spaces, and notifications
Post relevant content and facilitate discussions on the community news feed. Make it easy for community members to create focus groups, subcommunities of interest, and conversation spaces to interact with others.
Community members are constantly kept updated regarding their spaces' activities through their news feeds and email notifications, which drives engagement.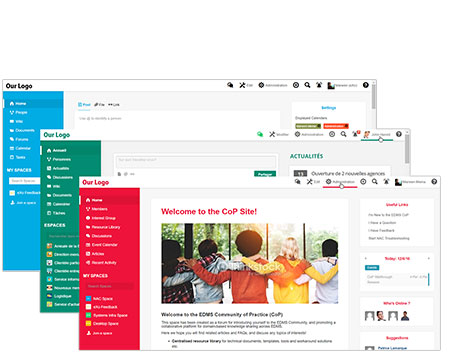 Promote your brand with content management
Our buit-in web content management capabilities allow you to continuously promote your products, services, and brand with your open source community management software.
Using publishing workflows, your community management team can easily create and display news, videos, and other content that you want to share on your website.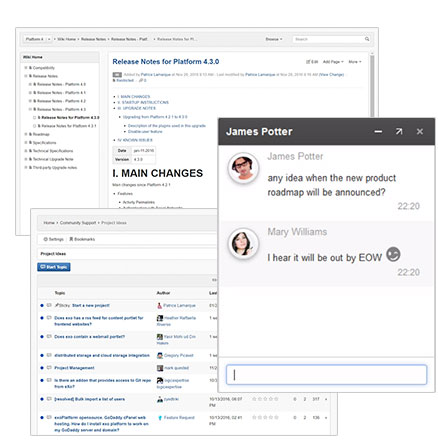 Assist your community via forums, wikis and chats
Support your customers and promote mutual help through open and moderated forums. Share knowledge about your products through wikis that your community can contribute to. Interact with your customers or prospects in real time via chat by helping them solve their problems and answering their questions.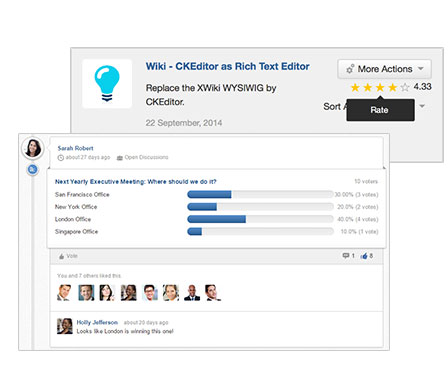 Leverage your community with forums and polls
Ask for community feedback on your products and services and generate new ideas using forums or activity stream discussions.
Survey your customers with polls.
Showcase products and let community members review them in a marketplace.
Who Benefits Most from eXo Open Source Community Management Software?
Companies that want to develop communities of customers or partners
Companies that want to provide support to a community of customers or partners
Companies that want to leverage internal content to better service their communities