Key benefits of project management software
Find experts with relevant skills for your project with profiles
Your project success directly depends on the quality and diversity of your team. Profiles allow you to search the company-wide directory to find experts with the right skills to meet your project requirements. You can then privately message them or connect and initiate a discussion inviting them to contribute to the project.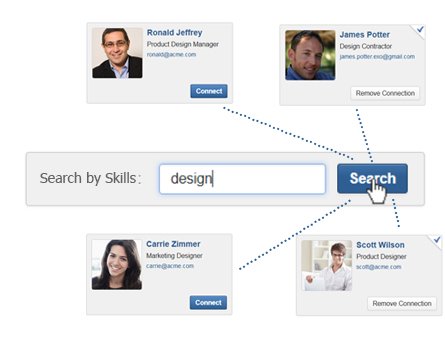 Create a secure project collaboration environment with spaces
Whether your team is remote or local, you need a centralized secure digital environment to share information and documents, communicate, and store your project's input document and final results. That is what you get with spaces. Simply create your project space and invite your team members to join and collaborate from anywhere.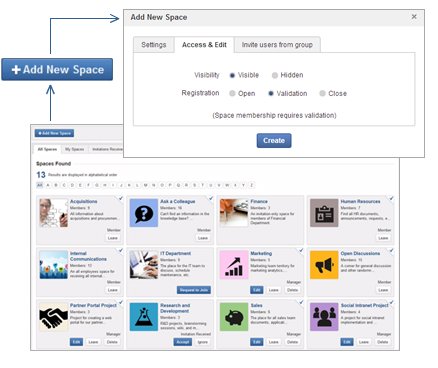 Plan and manage your project with calendars, tasks, wikis, and polls
Share project milestones and manage timelines with your calendar. Describe and share your project plan with wikis. Create your project workflow, distribute tasks, and keep track of individual work items with tasks. Engage with your team and facilitate decision making with polls.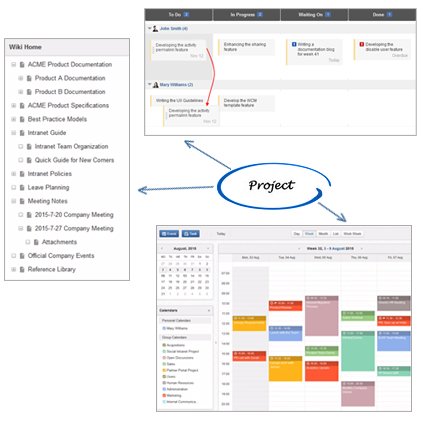 Share key information with your team with documents
Documents are the cornerstone of digital work and project collaboration. Documents provide a secure online file system with viewing, editing, backup, and version control capabilities. Share key document inputs with your team. Collaborate on drafts. Index and store your final document outputs for future use.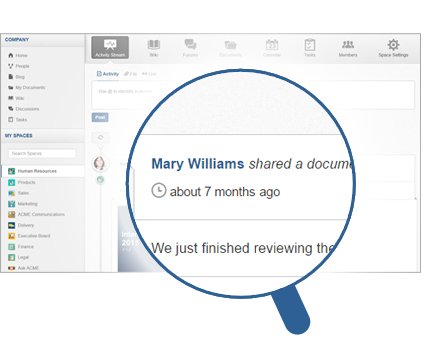 Make the most of asynchronous communication with activity streams
Your project activity stream enables your team members to hold group discussions that all team members can easily follow. This is especially useful when you need to have a contextualized discussion around a task, a document, or an event. This asynchronous communication mode is particularly suited for day-to-day work-related communications.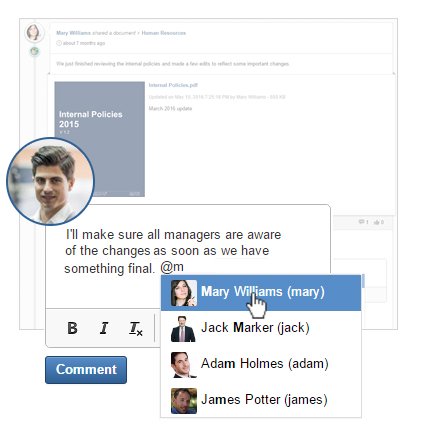 Communicate in real time, solve urgent issues, and take action with chats
Our open source project management platform offers rich chat features that allow your team members to discuss urgent questions, take quick actions, and hold real-time meetings from any location. The Chat tool come with the ability to capture meeting notes and task assignments for maximized efficiency.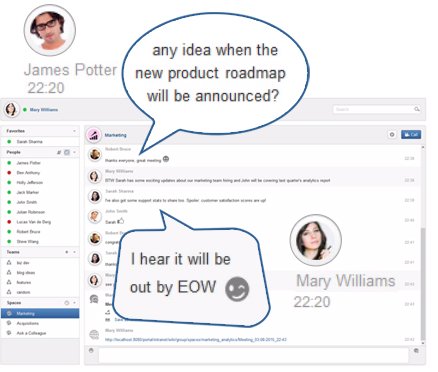 Easily follow all your projects with activity streams and notifications
Activity streams and notifications help you stay updated with what's going on in your various projects. When team members initiate a discussion, upload a document, comment on a task, or change a deadline, the information is automatically shared with all team members.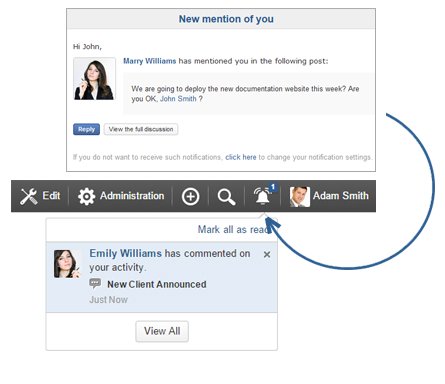 Who benefits the most from eXo project management platform?
Companies looking for a simple but efficient project management solution for its entire workforce
Growing teams looking for all-in-one project collaboration software for project management, communication, and document sharing