Enhance your organization's potential with
an enterprise social network
Engage employees
Enterprise social platforms boost employee engagement, facilitating connections to coworkers and social interactions at work.
Promote free information flow and an open enterprise culture
Enterprise social networks build direct connections between employees outside their immediate department or locations, facilitating information flows.
Facilitate knowledge sharing
Enterprise social networks enable company- or department-wide questions and answers, facilitating knowledge capturing and sharing.
Key benefits of an enterprise social network
Help employees find new connections with profiles
Unlike traditional enterprise directories, user profiles can be enriched with each employee's personal information, such as their backgrounds, unique skills, and interests. Employees can search the company-wide database, identify experts in a given field, find co-workers with common interests, and locate interesting networking possibilities.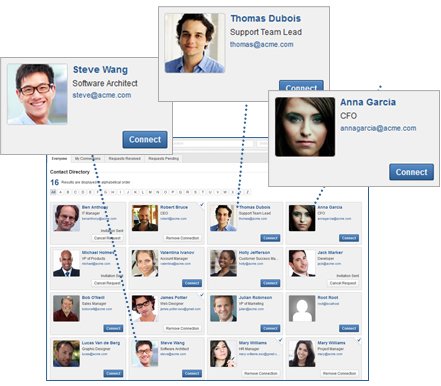 Break communication silos with activity streams, @mentions, sharing, and chats
Employees stay updated on what is going on in the company thanks to their activity streams, helping them feel connected to their co-workers and the company itself. They can address a particular colleague with an @mention, share documents with coworkers, ask questions, and get quick answers through chats.

Human interactions through open source enterprise social network software transcend the rigid hierarchical structure, contributing to information flow between departments and geographical locations.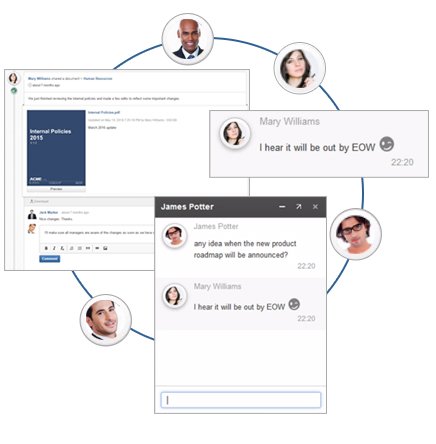 Create communities of interests with spaces
Allow employees to create work groups and communities of interest. Spaces provide an ideal environment to discuss a theme or a work project. Employees can share ideas, documents, and information with other members, promoting employee engagement and integration.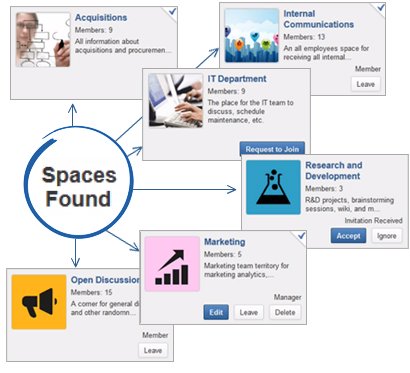 Facilitate employee training and onboarding with wikis and public spaces
Up-to-date training materials made available through wikis help reduce training time. New employees can freely join public spaces, dig into the company's memory and knowledge, connect with seasoned colleagues, ask questions, and get answers.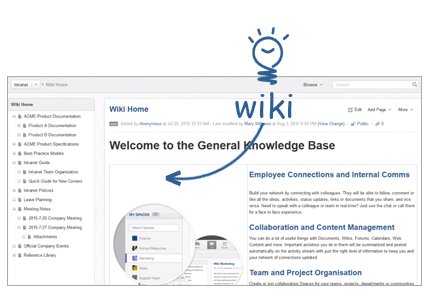 Boost employee engagement through two-way corporate communications with pulses
Enterprise social networks offer a great way to reach employees in a fun, direct, engaging manner. Supplement your intranet software's news announcements with social network messages that can be adapted to each employee context. Allow bottom-up communication and social interactions based on your announcements, helping you engage in meaningful dialogue with employees.
Get a sense of your employees' engagement thanks to instant analytical indicators of social behavior with pulses.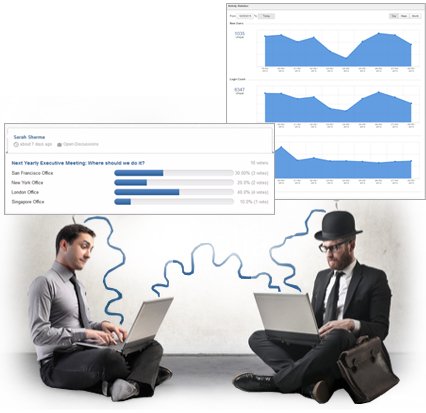 Who benefits the most from eXo enterprise social network software?
Internal communication departments searching for ways to create free communication flows
Internal communication departments looking to leverage the power of social media for internal communications
Distributed, multi-department/multi-location companies