Improve the learning experience while maintaining control of your budget
The new generation of students learns differently; they have shorter attention spans, they are technologically savvy, and their information overflow and constant connectivity call for changes in the way knowledge is presented and consumed. At the same time, modern societies increasingly value high-quality education, teamwork, and flexibility.

Digital collaboration tools make new technologies available to those learning and teaching. Mixing social interactions and knowledge sharing within one social learning platform deeply transforms your students' learning experiences.

We didn't want to deliver a boring learning experience. We envisioned an interactive environment, and eXo Platform incarnated it best.
Jason Liu
Researcher, UCLA
Transform Your Students' Experience
Improve student–teacher communications
Students and teachers use dedicated private collaborative learning spaces in which they can share learning content, exchange documents, share calendar events, ask questions, follow up on assignments, communicate in real time, and more.
Share knowledge more efficiently
Provide students and teachers with a central knowledge base in which they can contribute to knowledge content, search it, access it, and share it any time.
Enhance your e-learning capabilities
Federate your e-learning tools into a single social learning platform, supplementing them with an array of powerful collaboration tools for increased efficiency. Private collaboration spaces turn into virtual classrooms for remote or special needs students.
Facilitate new student on-boarding
New students are immediately immersed into the university culture, allowing them to interact with their peers and other newcomers and get access to learning materials and knowledge base via a single collaborative learning platform.
Enhance collaboration between faculty members
Collaborate on research projects or teaching material production using private spaces equipped with state-of-the-art collaboration and communication tools.
Manage your alumni community and increase its influence
Enable alumni networking, engage your alumni community, inform alumni about your needs and successes, and more.
Students and Teachers Use eXo Every Day
We help universities, schools, and research institutions enrich their students' learning experiences and meet their teachers' needs through new-generation, open-source collaboration technologies.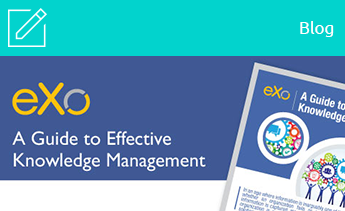 A Guide to Effective Knowledge Management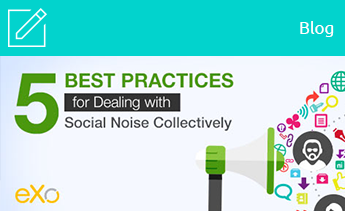 5 Best Practices for Dealing with Social Noise Collectively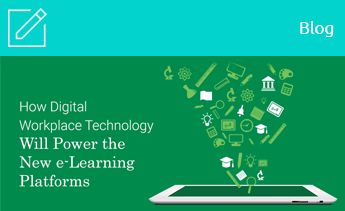 How Digital Workplace Powers E-learning platforms