Talent development and employee engagement: next-generation HR focus
Organizations today have to face a prominent shift in workforce demographics, higher-level skill requirements, and job-market globalization as well as an increasing talent shortage, which makes it harder to attract, develop, and retain talent.

To stay ahead of these challenges, HR executives are leading the initiative to renew their employees' experiences via new digital workplace strategies.

HR is no longer a purely administrative function. It is key to business transformation. The HR function can have a lasting impact on corporate strategy by shaping the organization and offering a compelling employee experience.
Morgan Argondicco
HR solutions manager, Sigma
Better Employee Experience for an Engaged and Empowered Workforce
Speed up employee onboarding
Connect new employees to peers, teams, company knowledge, and administrative policies to facilitate employee onboarding and development.
Improve your employee engagement
Share company goals, empower employee voices, and enable continuous feedback and knowledge contributions to boost employee engagement.
Boost talent development through knowledge sharing
Provide immediate access to central company knowledge base. Drive talent development with training materials and a direct connection to expert colleagues.
Drive productivity
Implement a digital workplace that reduces the amount of time wasted on email and cumbersome tools and helps employees get things done quicker and easier.
Streamline access to HR processes
Provide employees with single-point access to essential HR tools, information, and policies and simplify your processes.
Promote a collaborative culture
Empower collaboration across different departments, teams, and geographical locations to drive performance.
We help HR professionals transform their employees' experiences and meet their talent development needs through next-generation workplace collaboration
How to succeed with your Intranet project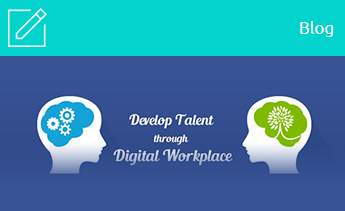 Develop Talent through Digital Workplace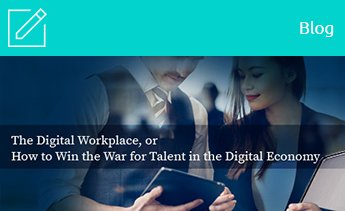 Win the War for Talent in the Digital Economy