Transform patient care through interdisciplinary collaboration
Patient care today involves an increasing number of stakeholders and care teams. Ensuring quality collaboration and spreading knowledge among all healthcare professionals leads to a higher quality of patient care, fewer medical errors, quicker problem solving, accelerated learning curves for medical professionals, and decreased healthcare costs to society.
However, traditional medical organizations function in silos with regard to personnel organization or software tools.

Healthcare collaboration software helps medical professionals work together to ensure quality patient care.

This unique configuration of learning and social networking allows behavioural health specialists to connect to each other to discuss their progress in reaching their learning goals.
Greg Leskin
director of the Military and Veteran Families Program, NCTSN
Empower Patient-Centered Care through Healthcare Collaboration software
Empower patient-centered care teams through collaboration
Quickly source specialist skills throughout the organization.
Give your interdisciplinary care team a secured patient case-centered space to collaborate and privately share information and files. Crowdsource solutions with peers for quick problem solving.
Facilitate knowledge sharing and medical learning
Create a secure, searchable, ever-growing knowledge base.
Foster communities of practice for discussions and information sharing among peers.
Empower and facilitate medical learning through peer networking, knowledge management, and interdisciplinary collaboration.
Engage your patients through a patient portal
Provide patients with a unique entry point to your organization.
Enable two-way communication channels between patients and healthcare professionals.
Put patients at the core of their own healthcare through unified information sharing and health monitoring.
Connect your medical and administrative personnel and your partners through a central platform
Provide personnel with a unique point of entry to all tools, systems and processes.
Keep everybody informed through personalized notification streams.
Save costs by centralizing your administration staff's communications with vendors.
Ensure interoperability between your tools and systems
Federate your current and future IT tools through a centralized collaboration software for increased efficiency. Ensure interoperability with the platform's open standards.
Successfully launch your implementation and ensure user adoption
Get your project up and running with rich features in a rigorously tested, production-ready platform that offers easy customization and expert assistance.
Drive adoption through gradual onboarding, user participation, and training.
Healthcare Professionals Use eXo Every Day
We help healthcare organizations leverage interdisciplinary collaboration to provide better patient care, create a better caregiver experience, and increase efficiencies.
How to succeed with your Intranet project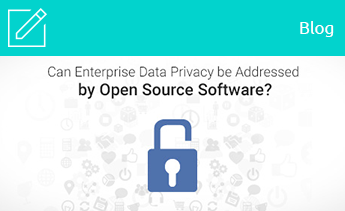 Can Enterprise Data Privacy be Addressed by Open Source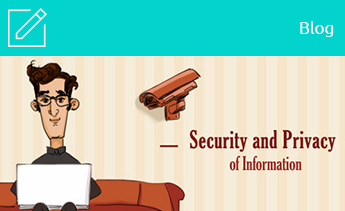 A Look at the Information Security Levels