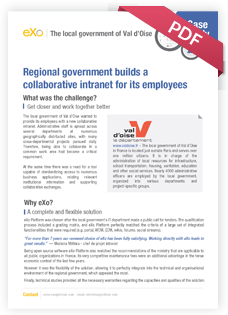 The local government of Val d'Oise
Regional government builds a collaborative intranet for its employees
The local government of Val d'Oise in France is located just outside Paris and serves over one million citizens.
It is in charge of the administration of local resources for infrastructure, school transportation, housing, sanitation, education and other social services.
Nearly 4000 administrative officers are employed by the local government, organized into various departments and project-specific groups.