Relevant knowledge at your employees fingertips
40% of average work time is spent looking for company information. Provide your teams with everything they need to easily contribute to your company knowledge, find it and share it.
Build your company knowledge base
Store documents and other content types in contextual file systems that you can organize. Capture silent knowledge via social activity streams and discussions. Enable direct knowledge contributions via articles or notes.
Make relevant knowledge easy to find
Relevant content is displayed on the home page of every user. Powerful unified search throughout the platform finds what you are looking for and enables easy results filtering. Employees browse knowledge articles and share relevant knowledge in their communities.
Foster a knowledge based culture
As contributing to the knowledge base and sharing knowledge are made easy, knowledge contributions can be recognized and rewarded via our gamification and recognition tools.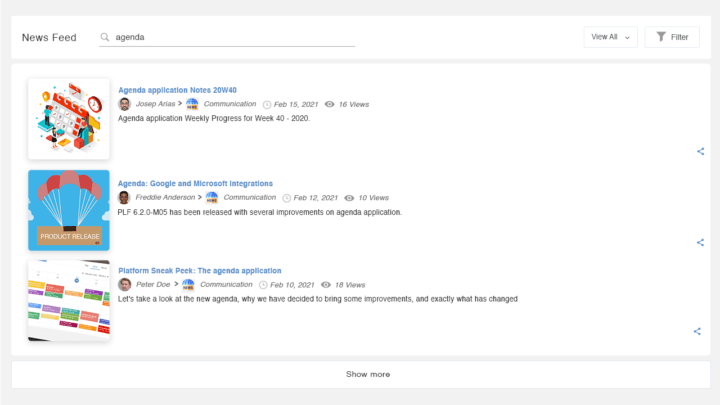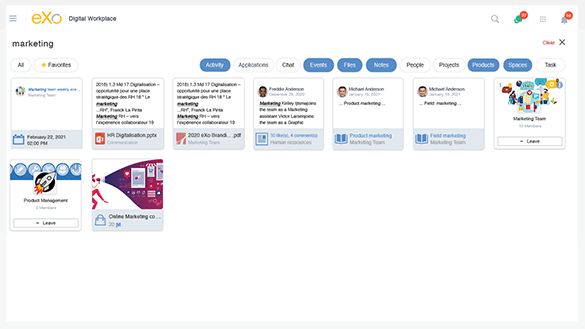 Get your knowledge management solution
Ready to talk?
Contact us

1