A software platform that integrates with everything

Modern user experience
Integrates with anything, including your in-house apps, providing a modern front end to your legacy systems.
Multiple applications
Powerful permissions management tools allow to combine several application stacks.

Budget optimization
Control your budget and costs by leveraging your existing investments.
Appcenter - connects your apps in seconds
eXo Platform features a pre-built applications center that provides users with a single access point to all apps. Administrators can add new applications simply, with no code required.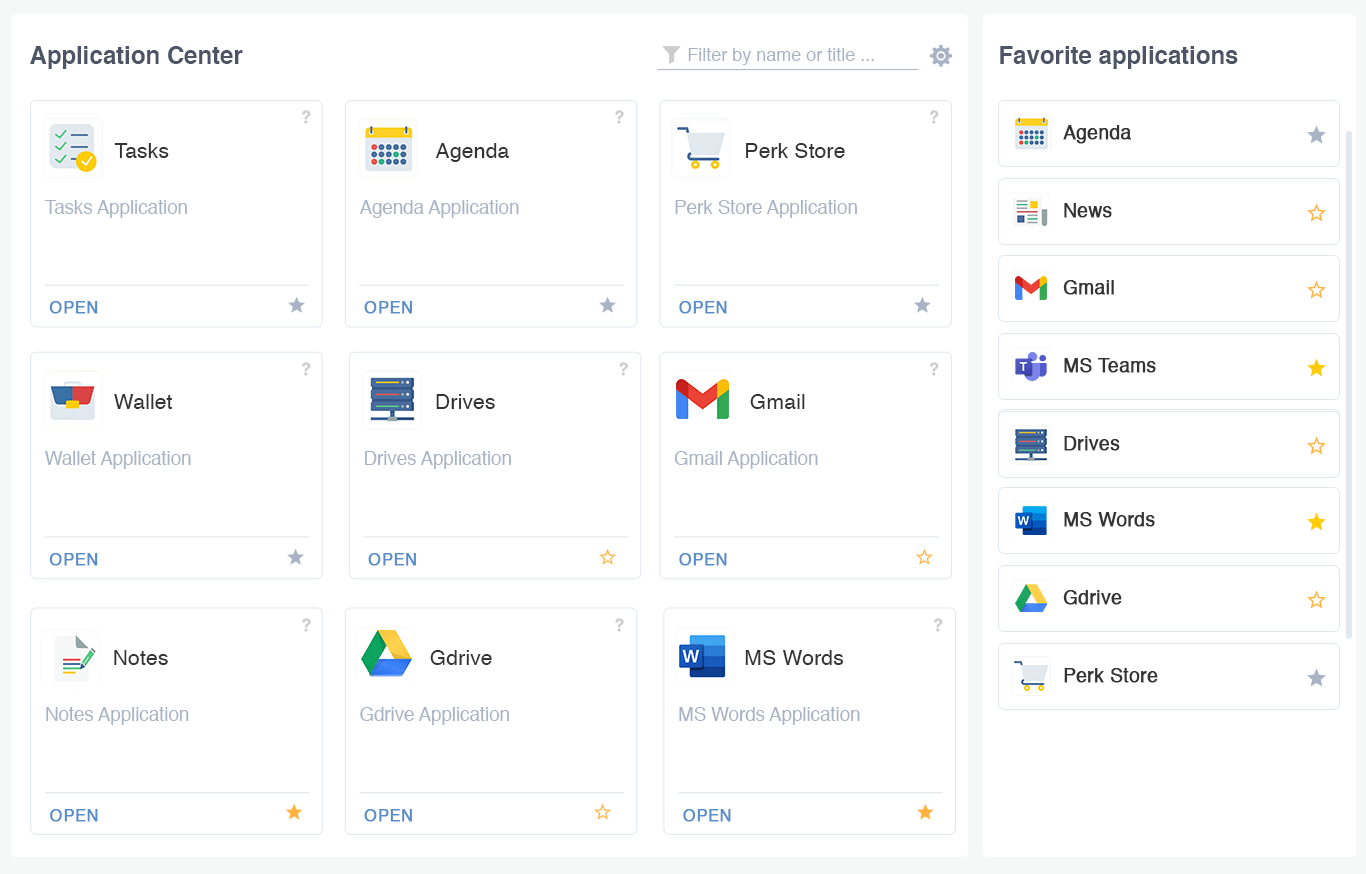 Built-in connections to Individual productivity tools
eXo Platform connects to Microsoft and Google individual productivity tools (calendar, email, drive), allowing the user to seamlessly connect his work collaboration tools to his personal tools.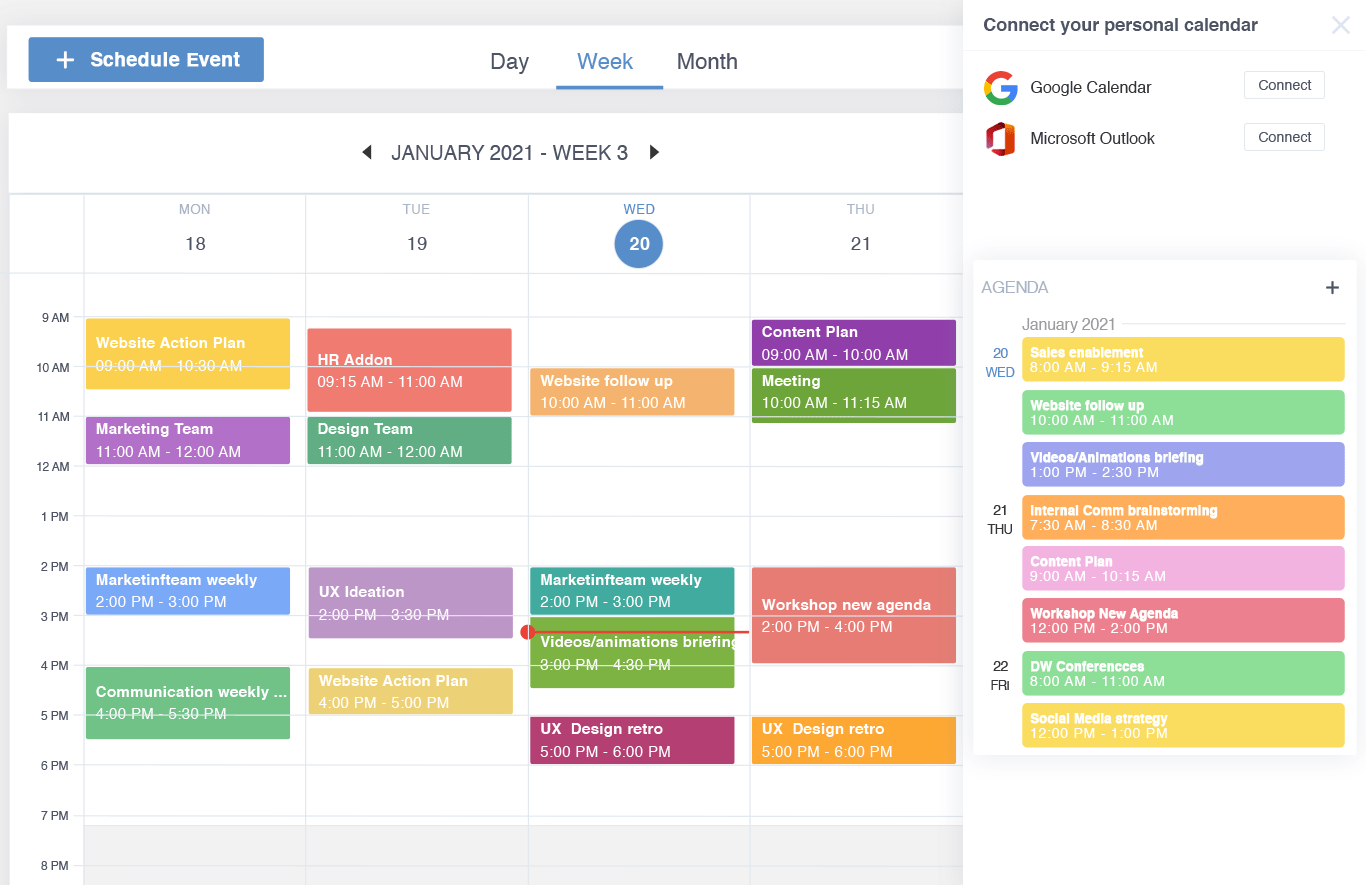 Full platform extensibility
eXo Platform is based on an open-source portal framework and content management system, making it easy to federate external applications and content.  Also, all eXo Platform's services and applications are exposed as REST APIs
User authentication and management
eXo Platform supports most authentication protocols and user management systems - SAMLV2 (Active Directory), Oauth (Google, Open ID).