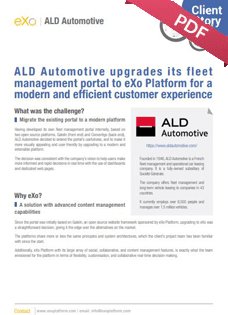 ALD Automotive
ALD Automotive is a French fleet management and operational car leasing company. It is a fully-owned subsidiary of Société Générale.
The company offers fleet management and long-term vehicle leasing to companies in 43 countries.
ALD Automotive upgrades its fleet management portal to eXo Platform for a modern and efficient customer experience.