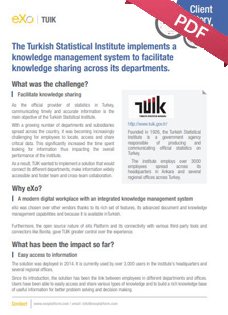 Turkish Statistical Institute (TUIK)
Founded in 1926, the Turkish Statistical Institute is a government agency responsible of producing and communicating official statistics on Turkey.
The institute employs over 3000 employees spread across its headquarters in Ankara and several regional offices across Turkey.
TUIK want to implement a solution that would connect its different departments, make information widely accessible and foster team and cross-team collaboration.