Knowledge base
Create a knowledge base to store and organize your documented knowledge
Categories
Organize your documented knowledge in categories and browse your knowledge base
Unified search - knowledge at your fingertips
Access your company knowledge in seconds, by browsing the base and filtering your results
Tutorials
Create your tutorials, help sections, and knowledge policies using Notes
News
Create a newsletter to notify users when a new course is created, for instance.
Notifications & shares
Get notified when relevant. Access your knowledge base and share knowledge, from anywhere
Versioning
Keep your document history
Lifecycle
Manage your knowledge lifecycle using Tasks
Analytics
Analyse your employees' behaviour with regards to knowledge and encourage them.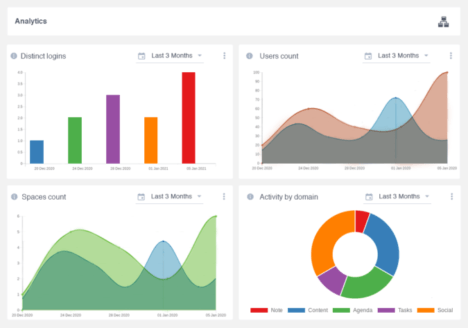 Also enable remote work for teams
An all-in-on digital workplace platform
Software tour