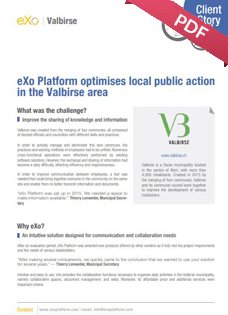 Valbirse
Valbirse is a Swiss municipality located in the canton of Bern, with more than 4,000 inhabitants. Created in 2015 by the merging of four communes, Valbirse and its communal council work together to improve the development of various institutions.
After an evaluation period, eXo Platform was selected over products offered by other vendors as it fully met the project requirements
and the needs of various stakeholders.