Cartoon of the Week – Eclipse Che launches the IDE revolution!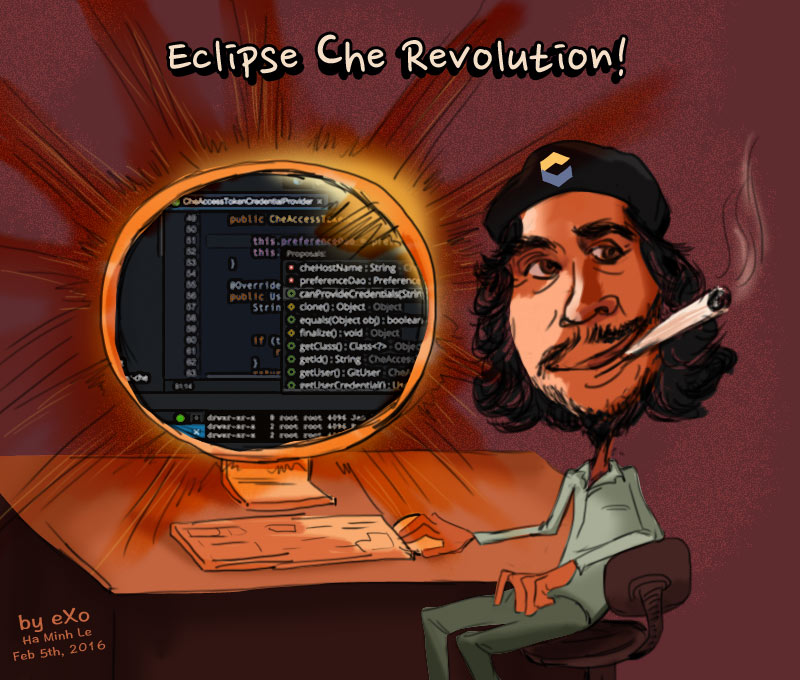 Eclipse Che is an open source developer workspace server and cloud IDE.

As described on their website:
Developers can use Che as a desktop IDE for frameworks or programming language. They can take their projects and runtimes everywhere with workspace portability and export to the cloud.
Product Owners can use Che to host on-demand workspaces accessible by any IDE or Web app with API/SSH. For example, SAP embeds Che in its development tools for SAP Hana.
Plug-in Providers can use Che to create hosted tooling farms for their customers, or package custom assemblies with their plug-ins distributable as executables to customers.
And many other features!
Eclipse Che, the next-generation Eclipse IDE!
Stay tuned for more fun cartoons!
Follow eXo Platform's board Cartoon of the Week on Pinterest.