Cartoon of the Week – Elon Musk Does it Again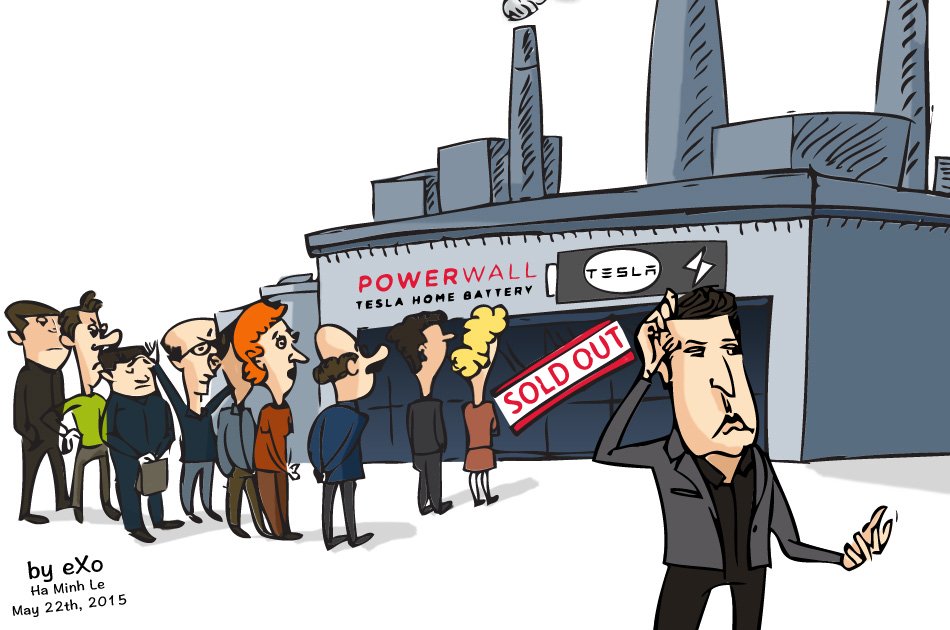 Earlier this month, Tesla CEO Elon Musk announced an overwhelming demand for their home energy storage batteries. While this invention may appear small compared to Musk's other products, it can truly be a game changer – particularly in less developed countries. It's refreshing to see a tech leader so focused on meaningful endeavors that can change people's lives.
Read More
In other interesting news…

Data Point: It Looks Like 30 Is the Ceiling for How Many Apps People Use
Nielsen found that the amount of time people spent in apps decreased with age, and that the average number of apps used capped below 30.
Read More
Content Management & Collaborative Workflow with eXo
GetApp added quite a few videos to walk you through eXo's social platform.
The Future of Design in Technology
Technology design is continually evolving, and this post lists 10 predictions for the next 10 years.
Read More
OpenStack Users Share How Their Deployments Stack Up
The 5th OpenStack user survey provided some great information on the growth of OpenStack, including data on deployment details.
Read More
5 Ways to Keep DevOps from Becoming Dev-Oops
There are 5 common challenges that come with DevOps implementation but, with careful planning, they can be overcome.
Read More
Explore more eXo Cartoons on Pinterest:
Follow eXo Platform's board Cartoon of the Week on Pinterest.