Cartoon of the Week: Facebook At Work – Will it Work?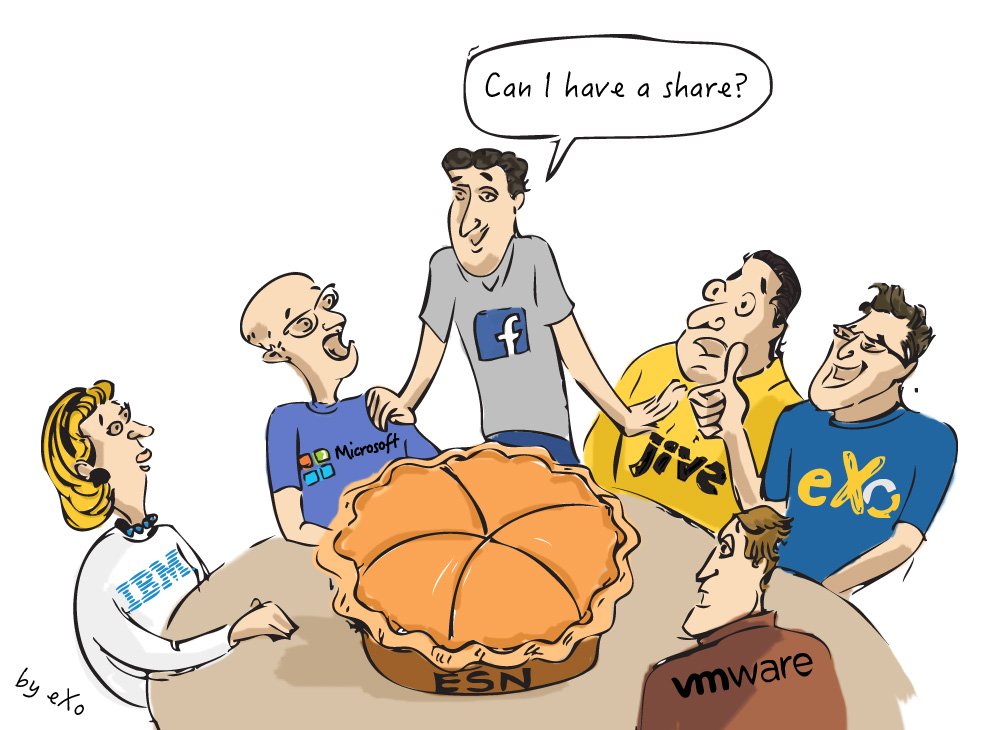 Facebook announced a social enterprise app this week, called Facebook for Work, to help solve the internal communications problem at large companies. While the social network will be a nice social add-on, it may simply create another silo of information for companies rather than solving real collaboration issues. In order for Facebook At Work to be a successful enterprise collaboration solution, it will have to move from a closed network, to a system that can integrate with other business environments. Or, perhaps if they can overcome some of the other objections, like privacy and over-filtering, eXo platform may plan to integrate with the Facebook activity stream as we do with other systems.
In other interesting news this week…

A review of cloud in 2014 – and what's on the horizon for 2015
This article highlights some the most notable cloud news from 2014, and offers some cloud predictions for 2015.
Read more
What's Hot and What's Not in Enterprise Mobility Trends
Enterprise mobility has evolved to provide greater user experience, integration and productivity – read this article to see why.
Read more
AWS tools that turned heads in 2014
AWS delivered about 450 future releases this year – check out this article for the best 10.
Read more
Top 10 2014 technology pieces from SearchCIO
For a great recap of 2014 technologies, don't miss SearchCIO's most popular posts for the year.
Read more
Explore more eXo Cartoons on Pinterest:
Follow eXo Platform's board Cartoon of the Week on Pinterest.