Cartoon of the Week – Samsung Oddities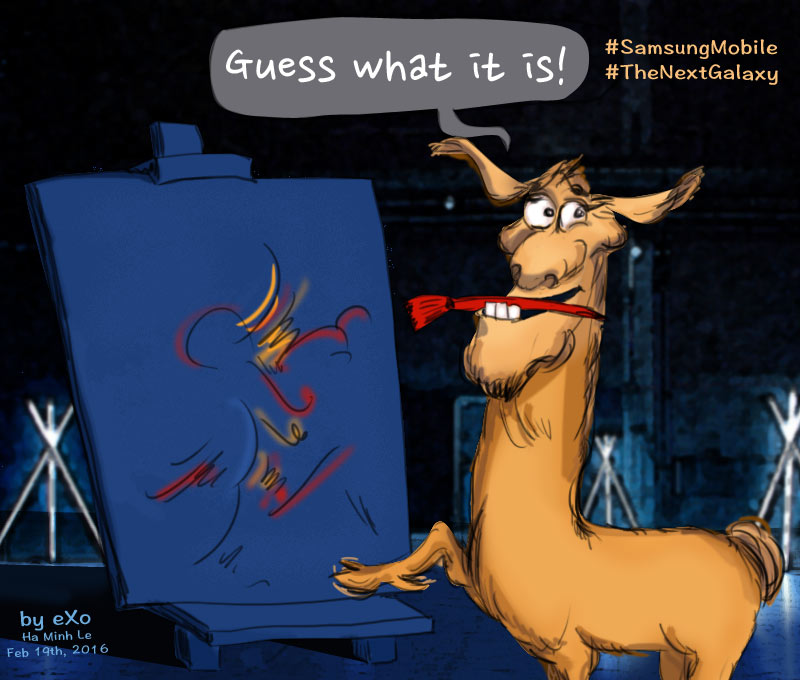 All I know about Samsung's campaign « Seven Days of Unboxing » is that a llama and four humans—three of whom were artists— were supposed to illustrate what they saw when they were taken to a dark room to see Samsung's (not-so-mysterious) flagship phone for 30 seconds. Well, Kuzco the Llama aced the task!
Let's be honest—none of the three artists actually gave us any worthwhile information about Samsung's phone (or even great art, for that matter).
Kuzco didn't care about the phone; all he cared about was art! Plus, his work had such a self-assured attitude, as if to say "Metal Artist? Seriously, Samsung? Hand me that brush."
Eventually, he thrilled us with an abstract masterpiece, and he may have even mocked us by showing the pathological relationship we have with technology… You never know!
I mean, it's just another great smartphone.
Kuzco, if you read this, draw something!
Stay tuned for more fun cartoons!
Follow eXo Platform's board Cartoon of the Week on Pinterest.