Cartoon of the Week – Tech Execs Take a Stand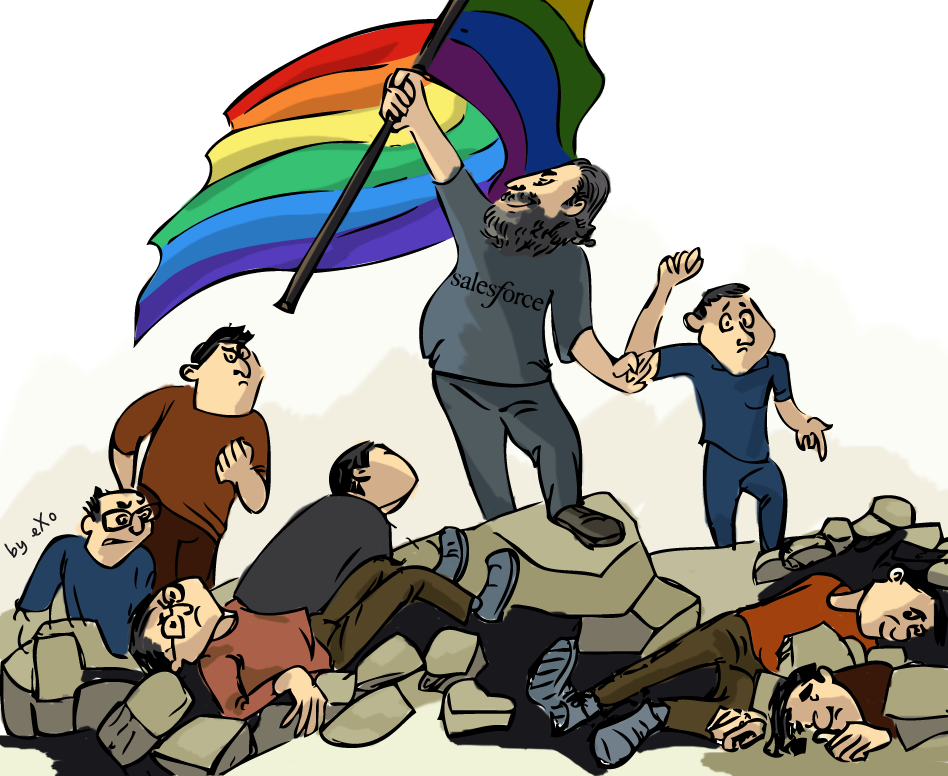 This week, Marc Benioff announced that Salesforce is cancelling all events in Indiana, in protest against the state's new anti-gay law. Coined the "Religious Freedom Restoration Act," the law allows individuals to use religious grounds as a defense when they are sued – and is aimed specifically toward instances where lesbian, gay, bisexual or transgender individuals feel they were discriminated against.
Much of the tech community is also part of the LGBT community, and we applaud Benioff for using his political power to support equality.
In other interesting news…

Facebook Makes Open Source Networking a Reality
This month's Open Compute Summit had some exciting announcements for the Open Compute Project – read all about them!
Read More
What's in it for me? Articulating the Benefits of Social Collaboration
If you want your social collaboration implementation to be effective, you have to explain to each individual stakeholder how it will benefit them. Check out this post for some pointers.
[Whitepaper] Enabling Enterprise Mobility
Discover the primary drivers for mobile initiatives and the challenges faced by CIOs enabling mobility strategies.
Read More
The Death of "Users" and "Product Design"
See why Facebook has decided to stop using the word "users," and why other buzz words, like "product design," are also becoming obsolete.
Read More
Strategic DevOps Adoption – What CIOs Need to Know
Taking a strategic approach to DevOps can help you drive the cultural change needed and find the right software for a successful implementation.
Read More
Explore more eXo Cartoons on Pinterest:
Follow eXo Platform's board Cartoon of the Week on Pinterest.