Cartoon of the Week – Twicer Struts Their Stuff at Cannes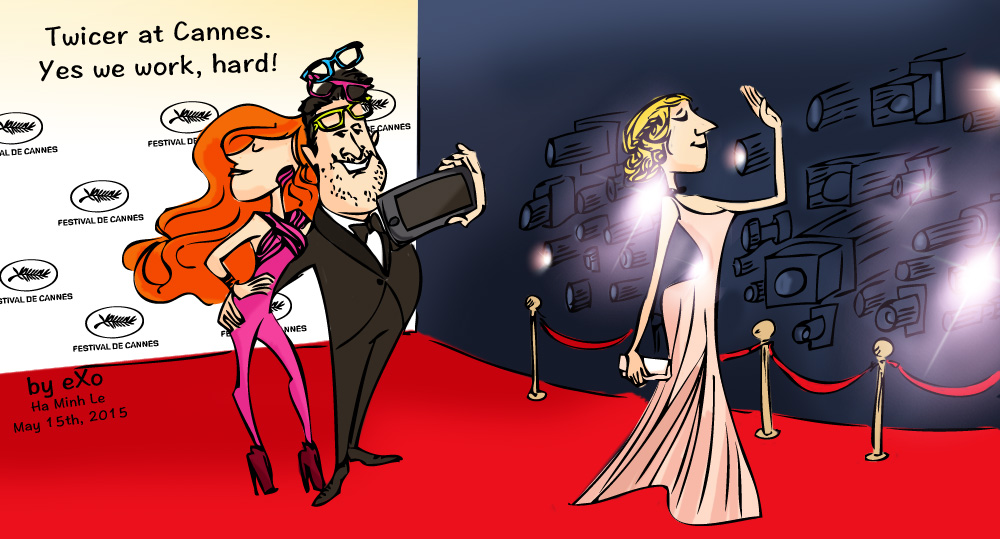 Twicer, a new app that allows people to create videos and add personal commentary, is at the Cannes Film Festival with l'Oreal.
In other interesting news…

Who is Responsible for Social Collaboration?
While the entire workforce is responsible for social collaboration, see why CHRO or Chief People Officer may be the best person to lead it.
Read More
The Rise and Rise of Open Source
The Annual Future of Open Source survey reports that 78 percent of its respondents are now running their businesses with open source software. See more of the results and what they mean for open source.
Read More
Top 5 Java Performance Metrics to Capture in Enterprise Applications
Check out these five performance metrics to measure when assessing the health of your enterprise Java application.
Read More
24 Ideas That Will Change The Way Your Remote Team Works
This compilation of remote work articles provides great tips for communication, tools, strategy and productivity.
Read More
Explore more eXo Cartoons on Pinterest:
Follow eXo Platform's board Cartoon of the Week on Pinterest.