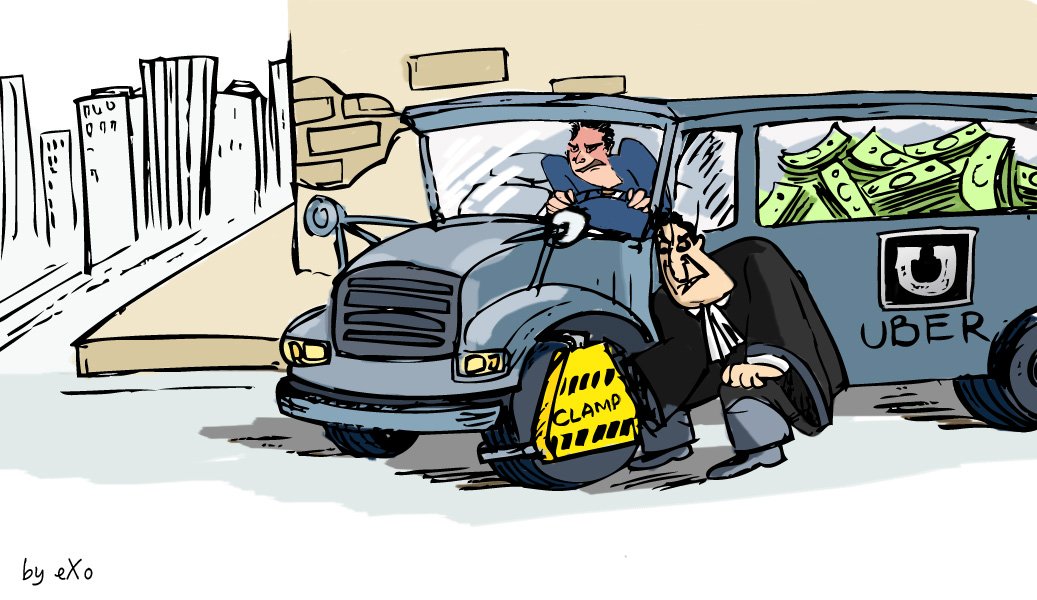 This week, Uber was valued at a whopping $40 billion after receiving $1.2 million in funding amid worldwide regulatory, legal, and privacy issues.

As they look to disrupt the transportation industry with cheaper fares and the ability to immediately book a car anywhere, they've been able to bring value to both customers and shareholders alike. What we've recently seen, however, is that this "value" comes at a cost: in order to grow, they've overlooked important security measures and haven't been exactly transparent about them.
It's easy to see this scenario play out if nothing were to change: Uber could strong-arm their competition out of the running and leave customers worse off than they were before – with less security and higher fares.
While it's clear that regulation is in order, it's less clear how it will pan out over different jurisdictions. While countries with a heavy state presence, such as France, have started this evolution, we're also seeing activity in more liberal places, such as the United States. In fact, the district attorneys in Los Angeles and San Francisco just recently sued Uber for allegedly lying about their drivers' background checks, while they were banned altogether in New Delhi following a rape allegation.
If the low cost and convenience comes with a safety risk, it seems that all parties can agree the service will have to be regulated somehow, or it will crumble.
In other interesting news this week…
As smartphones continue to infiltrate the workplace, it's becoming increasingly important to adopt an enterprise mobile strategy. Take a look at this article for some tips to incorporate mobile devices into your environment: http://www.cmswire.com/cms/mobile-enterprise/where-enterprise-mobile-fits-in-the-digital-workplace-027345.php
Code.org, an organization that teaches computer science to students, showed President Obama how to code by starting small. Read the full story here: http://www.forbes.com/sites/quora/2014/12/10/what-program-did-obama-write-to-kick-off-hour-of-code-2014/
If you're planning an AWS deployment, take a look at the best practices in this article to avoid some common pitfalls: http://devops.com/blogs/amazon-aws-best-practices-enterprise-perspective/
Are you a pro in Java? Check out some of the cool career paths available to help you rekindle your love for programming and expand your horizons: http://blog.newrelic.com/2014/12/08/10-ways-java-money/
If you're looking for a new messaging and collaboration software, see why 70% IT professionals prefer open source to proprietary software: http://www.eweek.com/small-business/it-pros-prefer-open-source-for-continuity-control.html
Explore more eXo Cartoons on Pinterest:
Follow eXo Platform's board Cartoon of the Week on Pinterest.