Cartoon of the Week – Docker, becoming too unpredictable?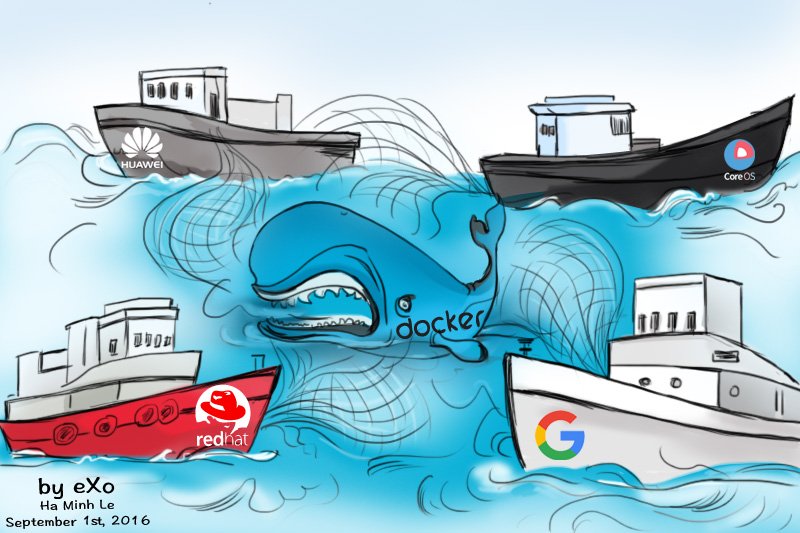 Rumor has it that some of the Docker ecosystem end users and vendors such as Google, Redhat, Huawei and CoreOS are increasingly dissatisfied and concerned about the perpetual changes and the disrupting lack of stability.
Time for a fork?
We'll be glad to know what you think!
Stay tuned for more fun cartoons!
Follow eXo Platform's board Cartoon of the Week on Pinterest.