eXo Platform celebrating its 9th anniversary in Vietnam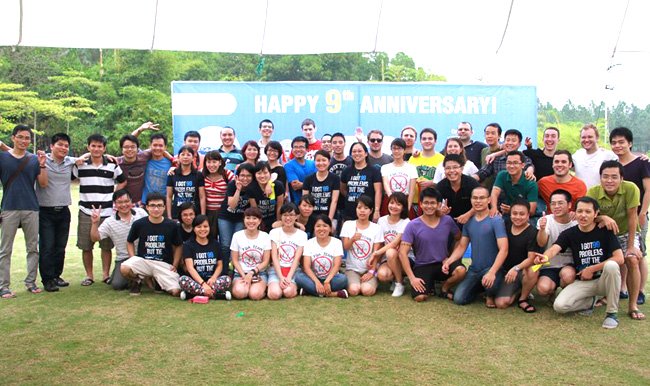 We spend more than a third of each working day with our eXo tribe. So when the time came to celebrate its birthday, we were all in!
A big surprise had been prepared for the whole company: the presence of our CEO and vice presidents.

We usually remember and celebrate many events in our lives such as birthdays, wedding anniversaries, etc. These events are special occasions when we share gifts with our loved ones.
It's probable that most of us spend as much time with the people we work with as with our own friends and family. So, would we celebrate the birth of the company where we spend over one-third of each working day?
The answer was definitively "yes". We even named this special day – eXo Day – where we can catch up with the management and remind ourselves of the company's successes, where we have been, what we have done and what we will do in the coming years. But more than ever, this was a time to create a sense of "togetherness". It was a wonderful opportunity to escape from the daily grind of coding and become close to each other through putting all our energies into team-building activities.
So, what happened on eXo Day 2014?
On October 24, 2014, we travelled to a peaceful site, the Dai Lai resort, where we enjoyed beautiful weather along with the creative activities that our party planners had prepared.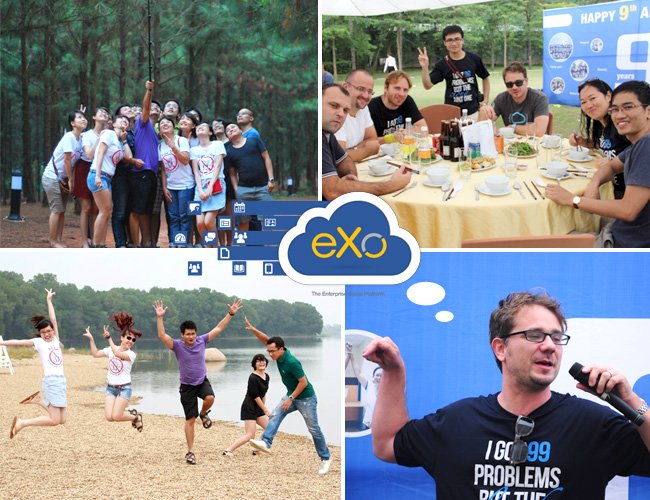 We are united!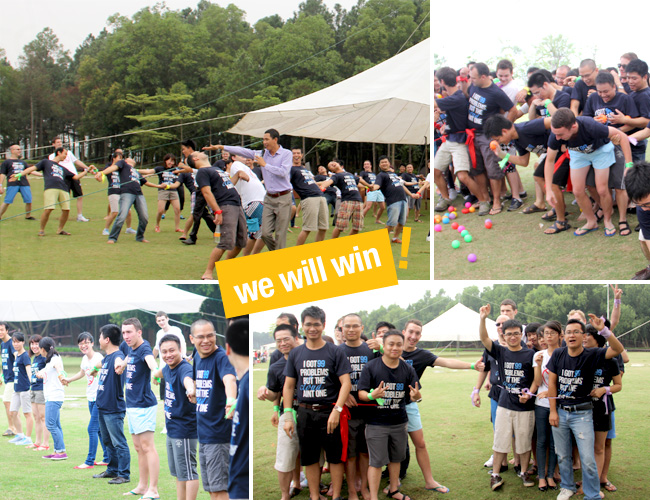 Our contributions and devotion are recognized and highly appreciated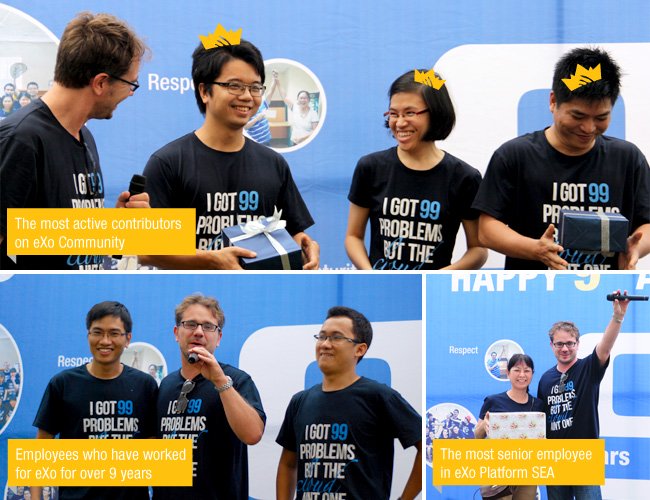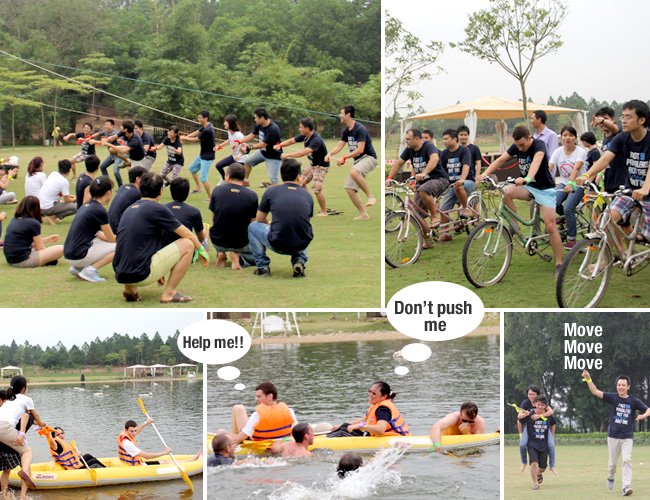 We all love the creative tricks but also the team spirit that each group developed to try to win the games. There was no hierarchy and no cultural differences, only a joyful "togetherness".
At the end of day, all the eXoers had many wonderful and unforgettable moments and promised themselves to go to next year's eXo Day.
Do you want to enjoy eXo Day 2015, 2016 and so on, with us? Then join the out teams and the eXo Tribe!