eXo Platform wins Crozdesk's Happiest Users Award
More awards for eXo Platform!
We are pleased to announce that eXo Platform has earned Crozdesk's 2020 Happiest Users Award based on user satisfaction, web presence, and other factors.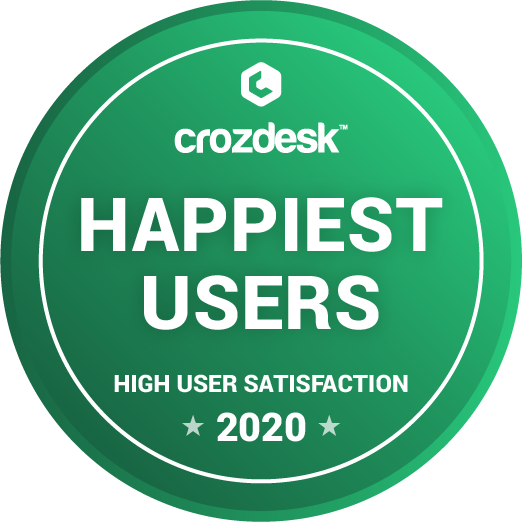 What's the Happiest Users Award?
Crozdesk's Happiest Users Award is only presented to solutions with happy customers and lots of positive satisfaction signals on Crozdesk and beyond. To get this award a product needs to reach an average user rating of at least 4.5 out of 5.0 across many ratings. According to Crozdesk, only about 10% of solutions end up receiving this award.
Earlier this year, eXo Platform received Crozdesk's 2020 Quality Choice Award based on a number of factors including user reviews, online presence, and many other qualitative and quantitative indicators. Also, eXo is listed in the Internal Communications Software Awards 2020 where eXo Platform has been awarded a place in the top 20 list ahead of over 150 competitors.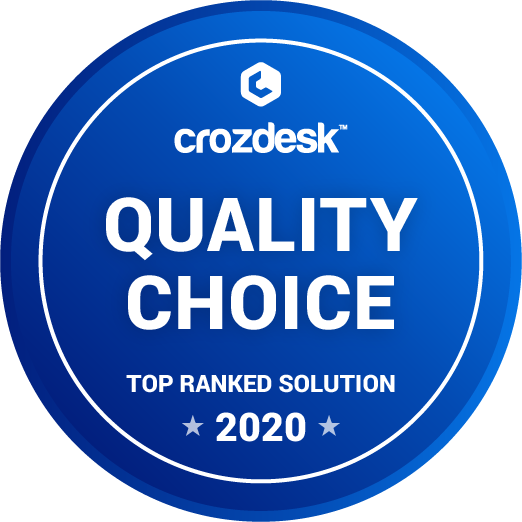 About Crozdesk
Crozdesk is one of the most advanced business software discovery platforms. It helps buyers find and compare between thousands of software products across more than 250 different categories.
The Crozscore algorithm is a fully automated predictive scoring algorithm, using artificial intelligence and machine learning techniques. It analyses large amounts of both quantitative and qualitative data to identify the best products on the market.
About eXo Platform
eXo Platform is a digital workplace solution that helps businesses connect, engage and empower their employees through an employee-centred digital hub.
With an ecosystem of 100,000 members and hundreds of successful deployments worldwide, including the US Department of Defense, NATO, UCLA, Generali, and the European Investment Bank, eXo is the largest open-source provider of digital workplace solutions for enterprises and governments.
eXo helps organisations of all sizes engage their workforce, transforming their employees' experience and harnessing their knowledge via its innovative, extensible, interoperable collaboration platform and wide range of services.
It is an honour for us to be named one of the top-ranked solutions in the market and we will gladly continue to provide top-quality services to our customers to meet their needs and expectations.
Do you still have questions? We gladly answer them! You can book an eXo Platform Live demo or contact us.