eXo Platform's CodeFest—Task Management add-on is coming!

eXo Platform's CodeFest—let's bring fun into the new platform capabilities!
eXoPlatform's CodeFest is a chance for eXo developers to share their ideas and make them real during the two full working days dedicated to the fest.
The objective is to give developers both a break from the pressure of the production and an opportunity to let their creativity flow to improve eXo Platform. It is also a good way to get to know each other better, share experiences, and create a friendly working environment.
On July from 26 to 30, the CodeFest gathered our Hanoi office as well as Tunisia's. Nine self-made teams registered, each mixing four eXo employees from different production teams.
The topic this year aimed to answer a recurrent suggestion of our users:
"The creation of a task management add-on for Platform 4.1"

The main sources of inspiration were Trello, Asana, and Basecamp, which are good references for task management.
Ready, set… Go!
3… 2… 1, the topics are announced! Liters of coffee are warmed up, and that's the start of four days of coding frenzy!
The "eXo Boys" team starts organizing fast, with some good designs, but the "Hanoi 4.1" team is already coding some important parts. Oh, the "eXo South East Asian" team tackles everybody with very good documentation! What a kick from team "Hanoi Cods," which developed a strong code skeleton. In Tunisia, it's the same—people are running around with their laptops, exchanging feedback and commands. This indicates a great contest.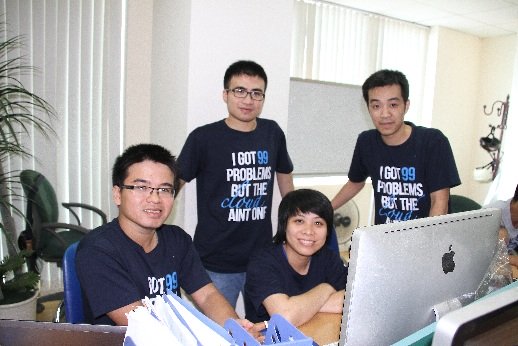 Halftime. The developers are tired, but some local refreshments gave them a good push. "Cafe Da, please!!"
Second half—the weekend starts. Involvement is still very high. All the teams rush to push their changes. Mistakes are made, but our referee Arnaud Heritier distributes some yellow cards to bring some order to the contest. This is the final straight—all teams give all they have on the coding pitch… Two hours remaining, one hour… 30 minutes… and it's over! The jury will now gather to make a decision…"
— Jean Michel Exolarquet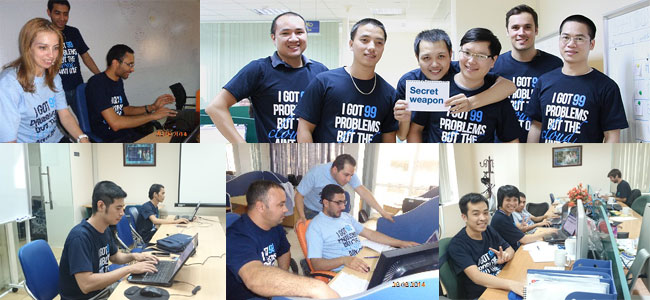 And the winners are…
All teams can be proud of their work. The jury had a tough job choosing the winners, as good stuff was seen in several add-ons:
#1 Hanoi Cods—Nguyen Anh Vu (ECMS/Cloud Team), Nguyen Truong Giang (UI Team), Le Thi Thu Ha (ECMS, Cloud Team), and Dang Thi May (ECMS, Cloud Team)
#2 eXo Boys—Phung Hai Nam (CWI Team), Do Thanh Tung (CWI Team), Nguyen Thanh Trung (UI Team), and Vu Tuan Anh (CWI Team)
#3 eXo South East Asian—Tran The Trong (PORTAL Team), Vu Viet Phuong (PORTAL Team), Tran Tra Giang (DOC Team), and Nguyen The Tuyen (PORTAL Team)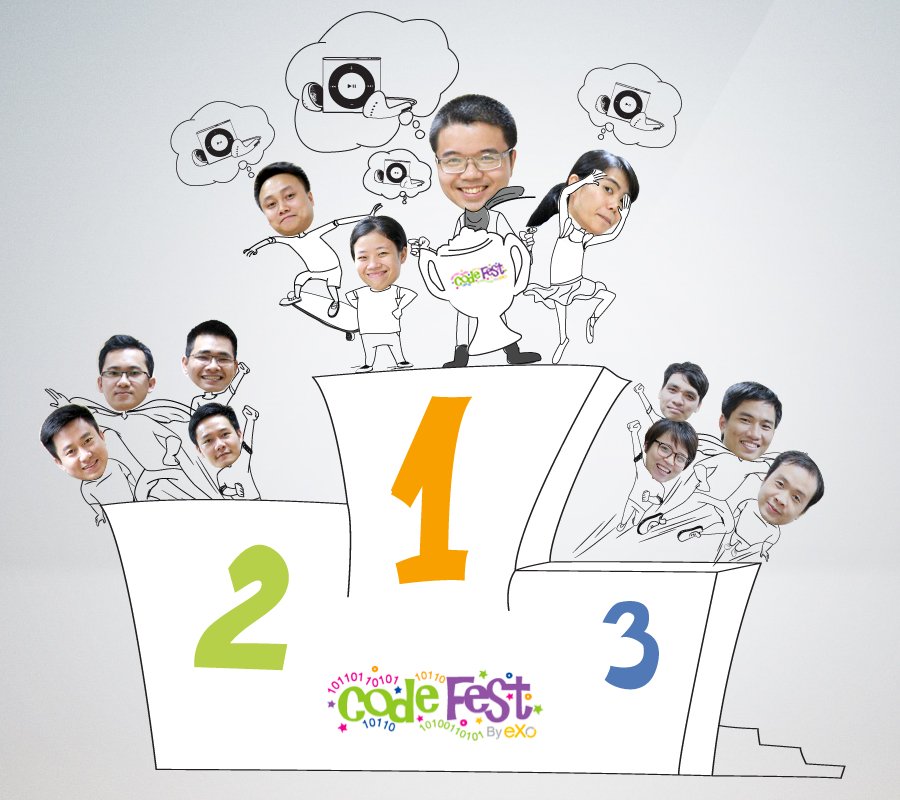 The podium at CodeFest 2014
The teams celebrated the results on the eXo company trip at the Sun Spa resort in Quang Binh—Vietnam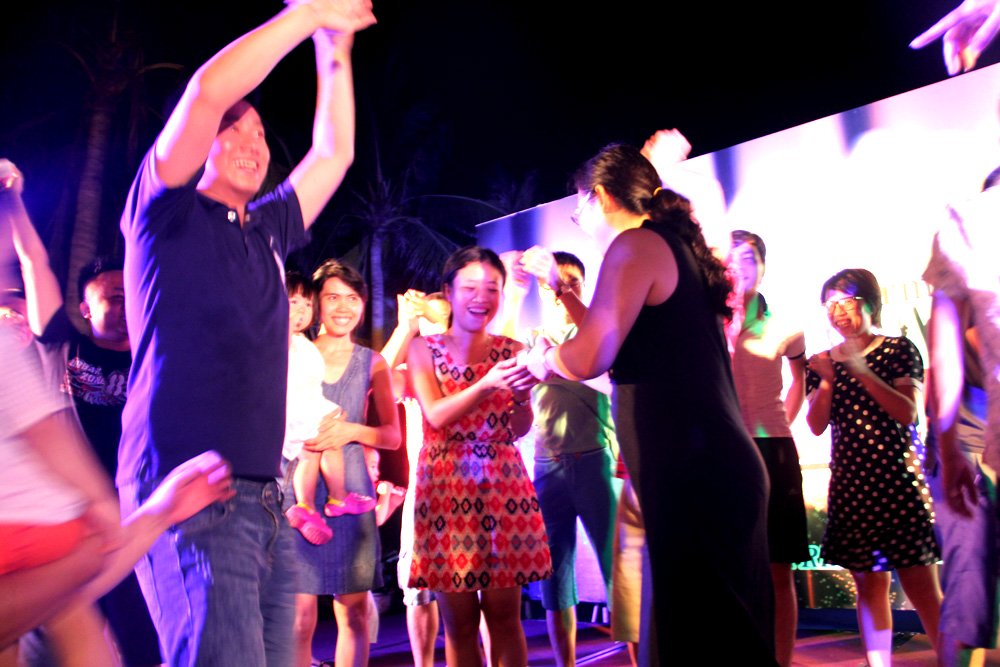 What did the teams produce?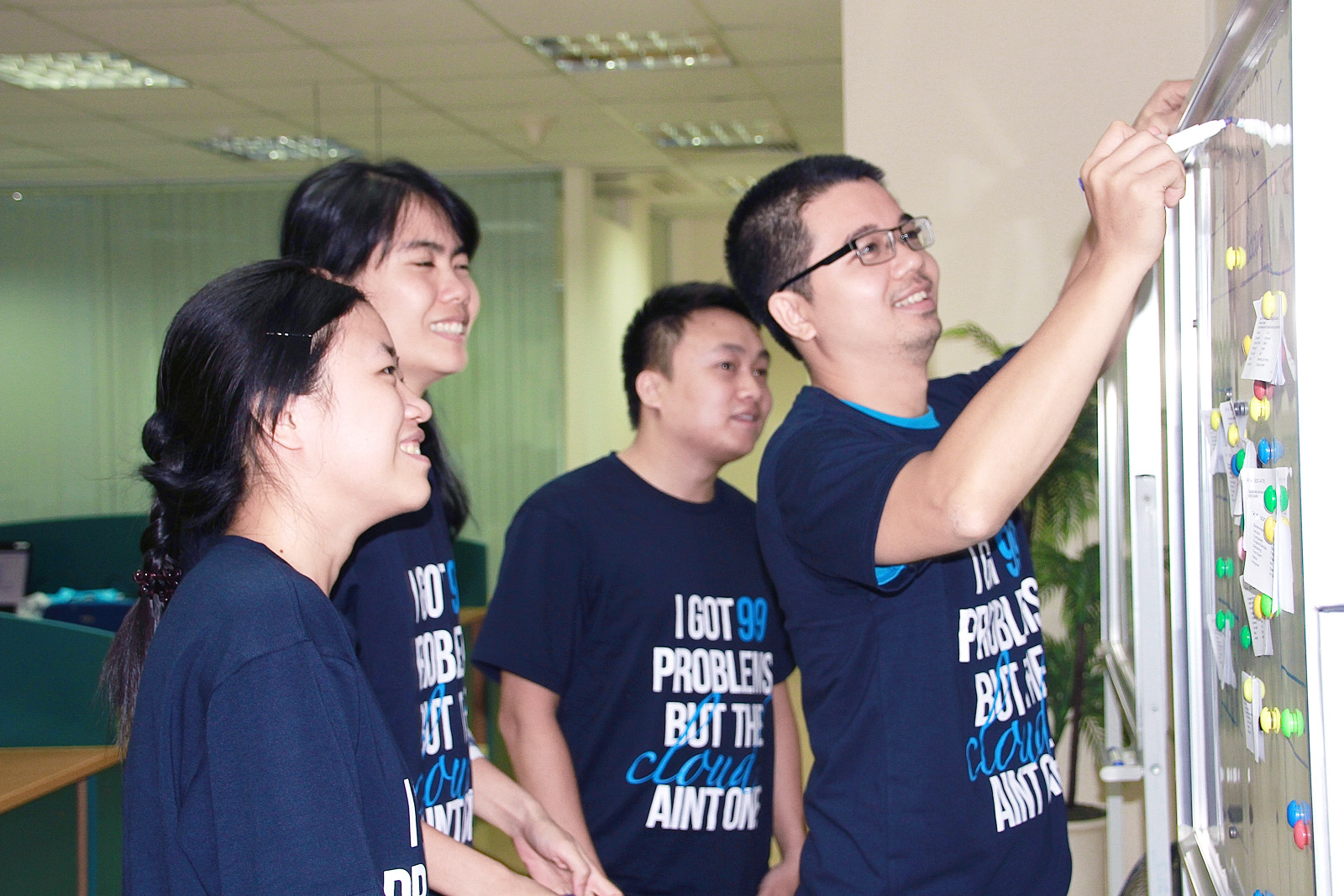 Hanoi Cods Team
They produced a tool that allows users to:
– Have a clean view of tasks
– Create and customize statuses for tasks
– Easily find and add team members

Screenshot of Hanoi Cods' add-on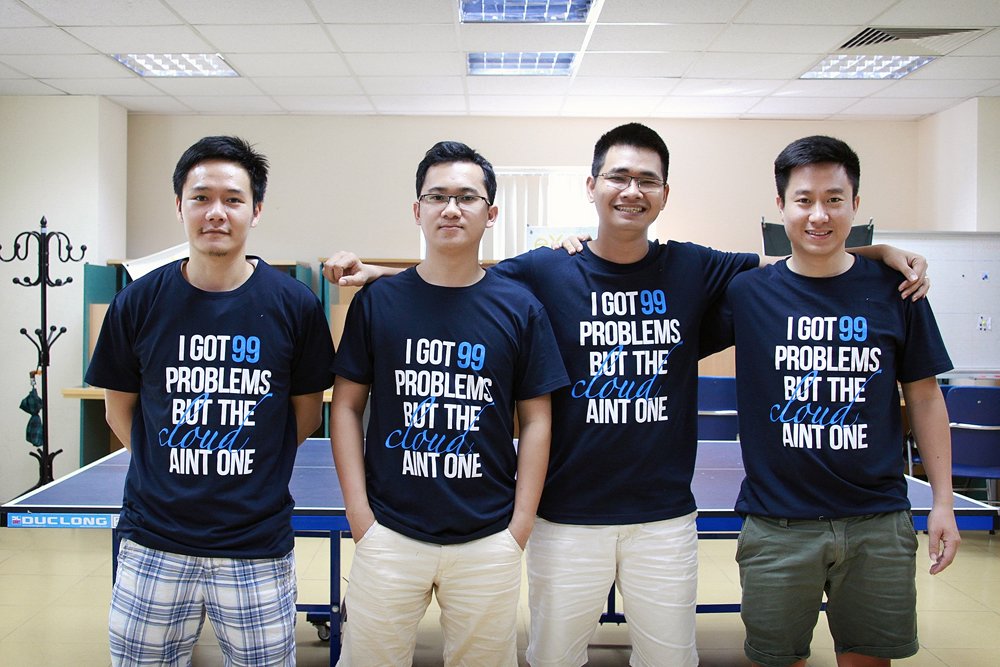 eXo Boys Team
The eXo Boys team created a very responsive tool with a nice UI and UX. Three different views of the tasks allow users to find their own way of organizing and following their tasks.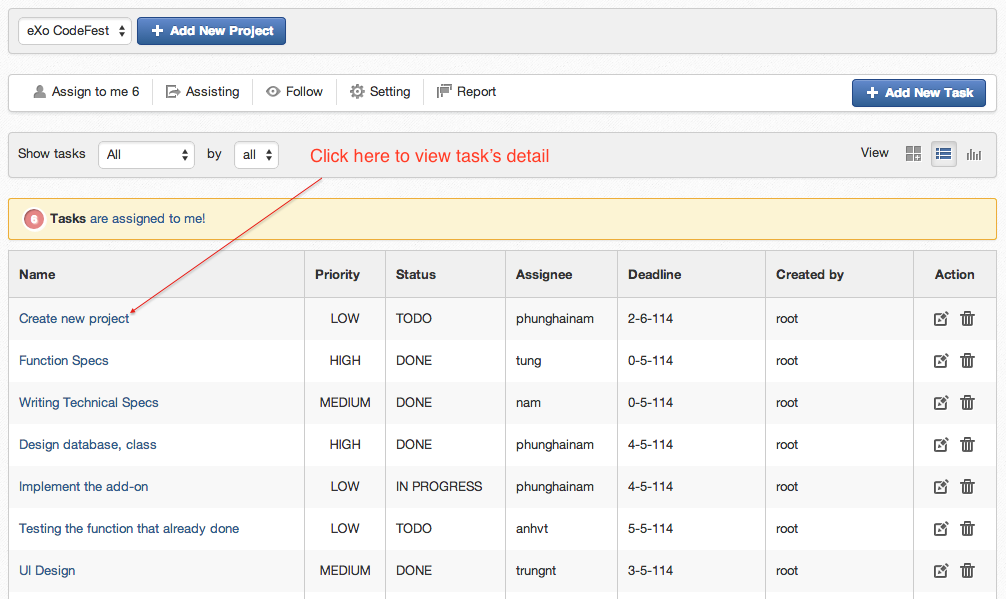 Screenshot of eXo Boys' add-on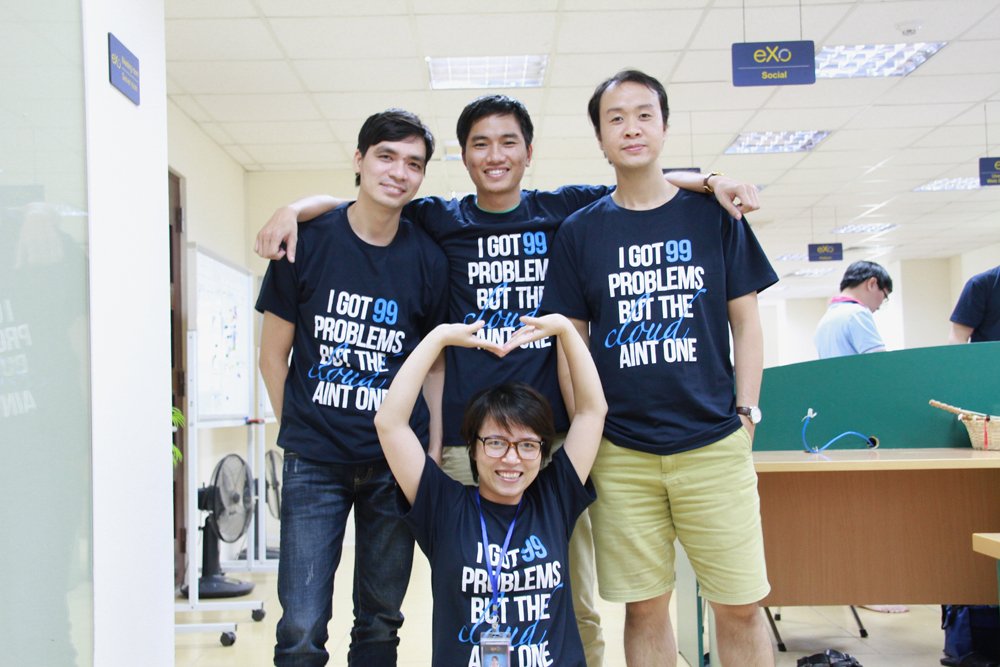 eXo South East Asian Team
The eXo South East Asian team provided a tool that supports both personal and group project. The dashboard gives a good overview of all project tasks.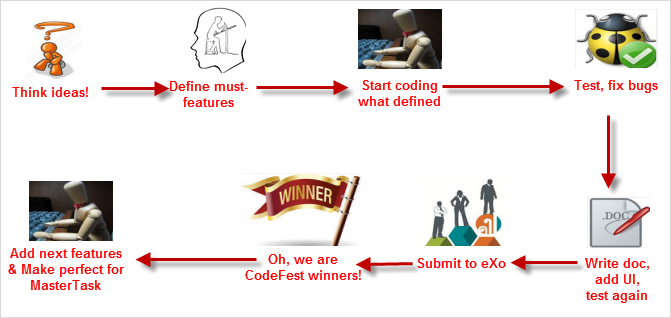 Screenshot made by the team to explain the methodology they followed during Codefest
What's next?
eXo Codefest 2014 has brought many benefits for both our employees and our company. Our users will be also happy to know that the ideas will lead to a fantastic task management add-on that should delight them!
Join the eXo Tribe now and follow the life cycle of this add-on.
Thanks for following eXo Platform news, and please CONTACT US. We have some job offers in our eXo Platform South East Asia office in Hanoi!