Cartoon of the Week – Halloween 2015: Fire in the Sky, Open your Eye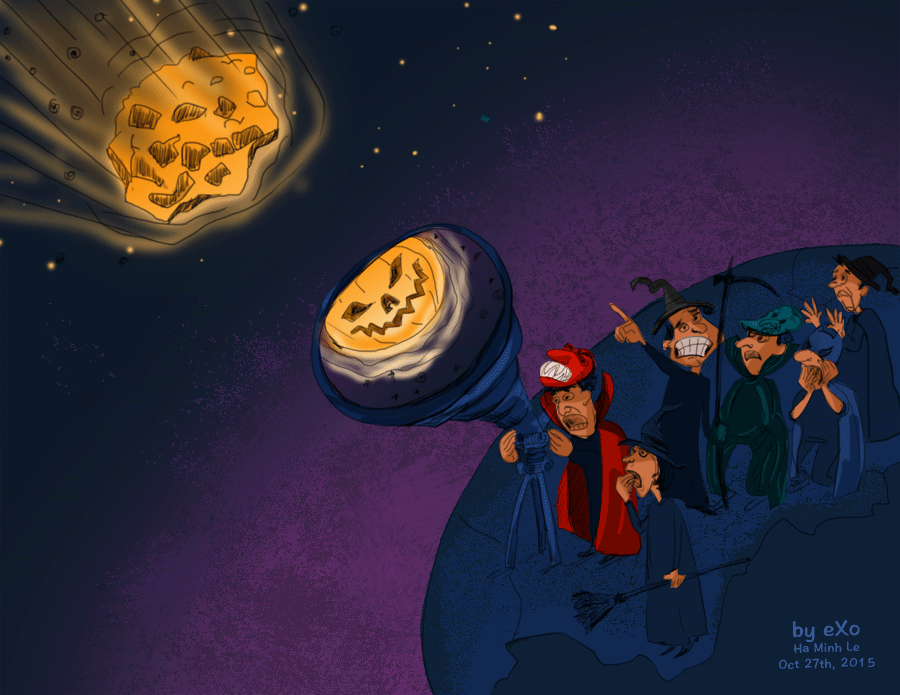 We can rest assured that, this year, it's not the monsters we'll be afraid of. The scare will, indeed, be coming from the sky.

In fantasy books and films, astonishing cosmic events always take place on Halloween night!
This year, on 31 October, reality can truly stand up to fiction as a giant asteroid is going to buzz the Earth.
This asteroid is the biggest known celestial body to have approached this close to our planet. It's 470 meters in diameter and will be 500,000 km away from the Earth, which is nothing in terms of spatial distance. This cosmic object is travelling at the ridiculous average speed of 125,000 km/h… You don't want to ride it!
For those fond of astronomy and celestial activities, Halloween 2015 is going to be remembered, so prepare your pumpkin juice, grab your witch's broom, climb up on your roof, and get your telescopes, and you'll be ready to explore the heavens!
Happy Halloween folks!
Explore more eXo Cartoons on Pinterest:
Follow eXo Platform's board Cartoon of the Week on Pinterest.