Shazia Ben Jaâfar is the Customer Success Manager for eXo Platform. She brings flowers to the office every week and cares about customers!

"I'm the customer advocate, and I do my very best to understand their needs and make them happy."
Take us back to your beginnings at eXo…
Before eXo, I was working elsewhere. At the time, eXo was looking for a sales person for the LATAM and Spanish market. They allowed me to combine my marketing studies with my work, which was super cool! Besides, it truly gave me a challenging opportunity, interacting with people from Chile, Argentina, Colombia etc.
How would you describe your job?
As the Customer Success Manager, I'm the customer advocate. I make communications between the customers and eXo departments smoother. My mission every day is to make eXo's customers happy about their investment in the product. I check up on them to see if there's anything I can do for them. My job is about trust, help and availability.
What difficulties have you encountered?
(laughs) For me, difficulties are my daily batch! And that's what makes my job challenging and amazing. Customers do not want to wait, and their projects are what matter the most to them, therefore to me. Their problems become mine, and I have to come up with the right solutions, chop chop! Otherwise, I just feel useless – and who wants that, right?
What are the good aspects of being a Customer Success Manager?
Well, it's ego boosting! It's a rewarding job, and it makes me feel good. I'm my customers' hero. (laughs)
Tell us about a typical day at the eXo office…
Every day is a new day. My day really depends on my customers' emergencies and demands. Between two calls, I can share a good laugh with my colleagues.
I also bring flowers from my garden to the office every week. It puts me in a good mood and lightens up the office.
What job wouldn't you like to do?
Teaching! Arghhh. It would get boring… Hey, teachers, leave those kids alone! (laughs)
What sound or noise do you love?
Sighing wind… It takes away any bad energy. Besides, it makes sense because I'm a Libra, and air is my element!
What sound or noise do you hate?
Nail biting, ugh.
What are your favorite movies?
City of Angels and Slumdog Millionaire.
What's your favorite food?
Italian pasta, peaches and fondant au chocolat!
Tell us something about you that you wouldn't like us to know
Mmm… I put on my headphones to make believe I'm listening to music … when I'm not! Free tip, here you go. (laughs)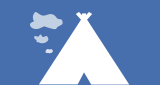 Join The eXo Tribe
Register for our Community to Get updates, tutorials, support, and access to the Platform and add-on downloads. Sign in Now!