Cartoon of the Week: Speaking of big guys, the king is back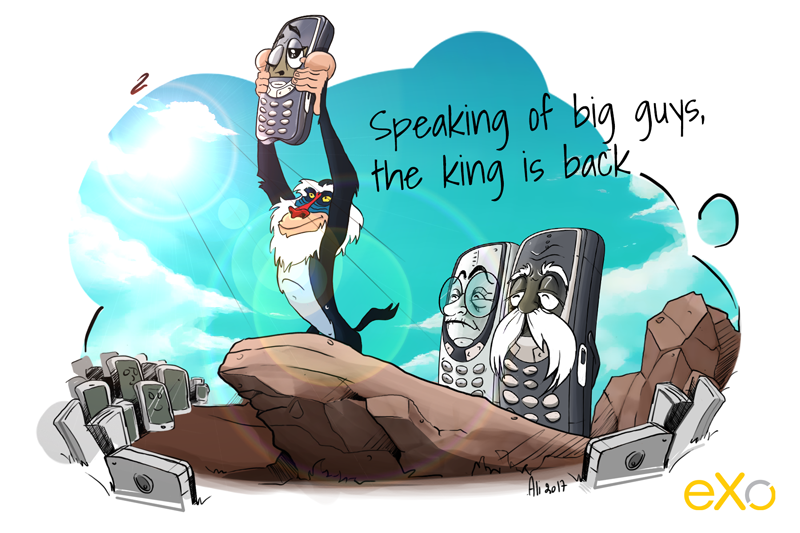 Nokia is about to revive a piece of computing history and a technology icon: the new Nokia 3310.
The Godfather is back and is expected to be unveiled at Mobile World Congress (MWC), the world's biggest mobile trade show, in Barcelona at the end of February.
The long-awaited comeback is certainly thrilling most of us; after all, who wouldn't enjoy the hardiness, the long-life battery and the snakes. We can throw it, spill anything over it , even defend ourselves with it in a fight and the phone would still emerge unscathed!
It's been awhile since the phone was at the top of the mobile heap. First released in 2000, the phone sold 126 million units worldwide, making it the best-selling mobile phone. The Wolverine was then retired in 2005, but now it's coming back!
The new 3310 is now expected to cost €59 (£50).
But as much as the news is making us jump with joy, I doubt this will be the case for the other phone brands. Although, it's been more than 10 years since the phone was retired, we can still all remember it. I can't predict our behaviour, but this makes one wonder. So let's try to develop some hypotheses: Are we leaning towards augmented reality as a stand-out but also a must-have feature in our phones or are we getting tired of this fancy technology and we just think it's time for us to go back to basics?
Stay tuned for more fun cartoons!
Follow eXo Platform's board Cartoon of the Week on Pinterest.