SelfiePay by Mastercard – Cartoon of the week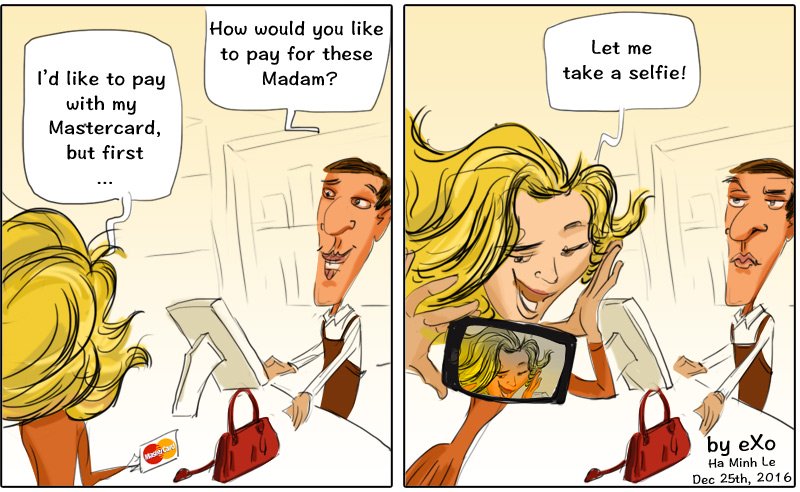 Smile, you're paying!
This summer, MasterCard will allow 14 countries to pay online … with selfies! Yes, that will really happen.

This deployment is the culmination of a project that MasterCard has been working on for months now.
"Selfie Pay" and fingerprint recognition have been tried out in the Netherlands by more than 750 customers of ABN AMRO Bank.
Following this test phase, 90% of them declared they were ready to adopt these biometric identification techniques rather than use the good old PIN code.
To authorize your payments, you'll just have to blink!
More specifically, when it's time to pay, after filling out your MasterCard details, you will have the choice between fingerprint recognition or facial recognition. If you go for the selfie option, you will have to open an app designed for this purpose.
The app will then scan your face, and if it recognizes it (but what if it doesn't, right?), it will validate your payment.
To prevent piracy or the use of a photo of your face, you'll have to blink. In front of your phone's lens.
Yes, it will be weird at first but, don't worry, you'll get used to it!
Stay tuned for more fun cartoons!
Follow eXo Platform's board Cartoon of the Week on Pinterest.