Twitter Moments takes on Snapchat and Instagram!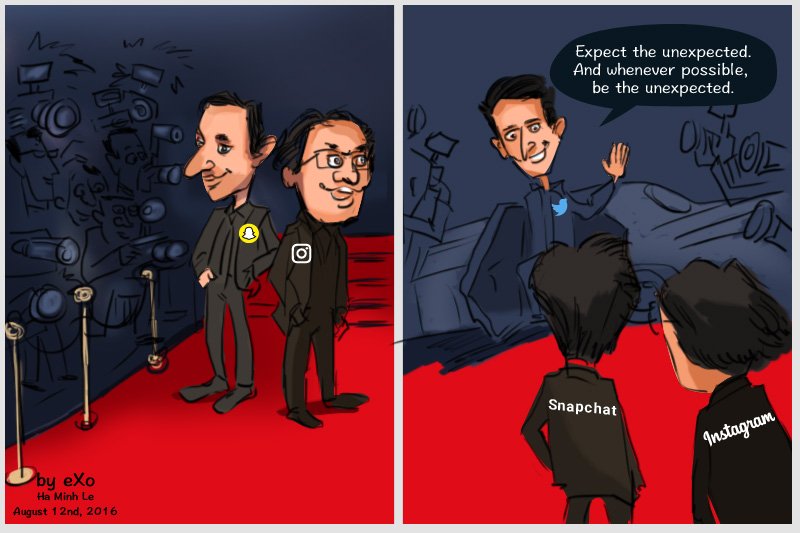 We remember when Instagram launched "Stories" for the purpose of dimming Snapchat. Now, it's Twitter's turn!

Twitter has announced its new storytelling feature: "Moments." As a first step, Twitter Moments will only be available to Twitter's partners, influencers, and brands. And, hopefully, if it finds enough success, the 313 billion users will be able to use it as well. Yikes!
Twitter Moments is a sort of news feed dedicated to a specific theme or event. There will be an editorial team of curators in charge of selecting the content appearing on Moments' feed. All in all, Moments will allow us to create a story around topics of our choice.
We can expect Moments to be available to all in the coming months. A link to "Moments" will then appear on the profiles of every Twitter member, and they will be able to choose how to organize their "Moments" as they wish.
You'll be happy to know that, unlike Snapchat and Instagram, there won't be only images but also tweets! #Genius.

Stay tuned for more fun cartoons!
Follow eXo Platform's board Cartoon of the Week on Pinterest.