Video Chat in eXo Platform 4 with Weemo
eXo Platform 4 comes equipped with a complete set of features right out of the box. Still, you may miss engaging with your co-workers directly using video and screen sharing.
Of course, you could use third-party solutions like Webex or GoToMeeting, but wouldn't it be great to have all these features available directly inside your beloved Intranet?
Thanks to Weemo – https://www.weemo.com – and their powerful cloud solution, it's now possible to benefit from Video Conferencing from within eXo Chat.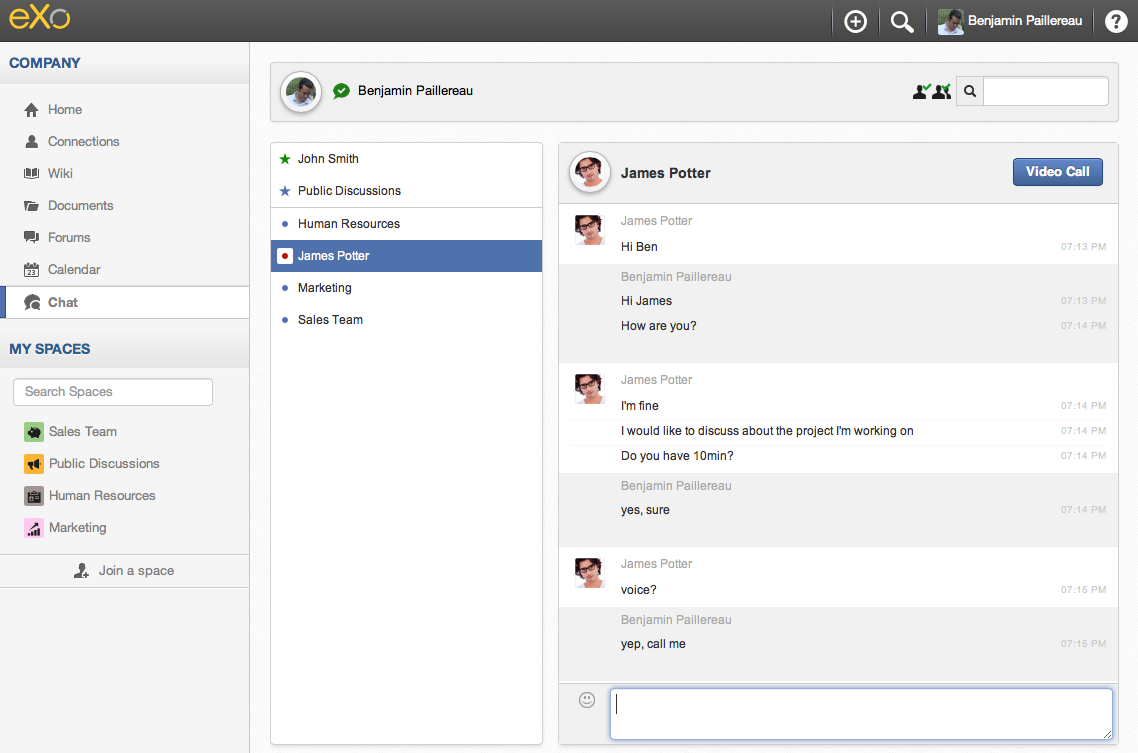 As you can see, it's now integrated into our Chat add-on—https://github.com/exo-addons/chat-application. This add-on includes a new "Video Call" action, which allows you to start a call (available only if you have a Weemo account).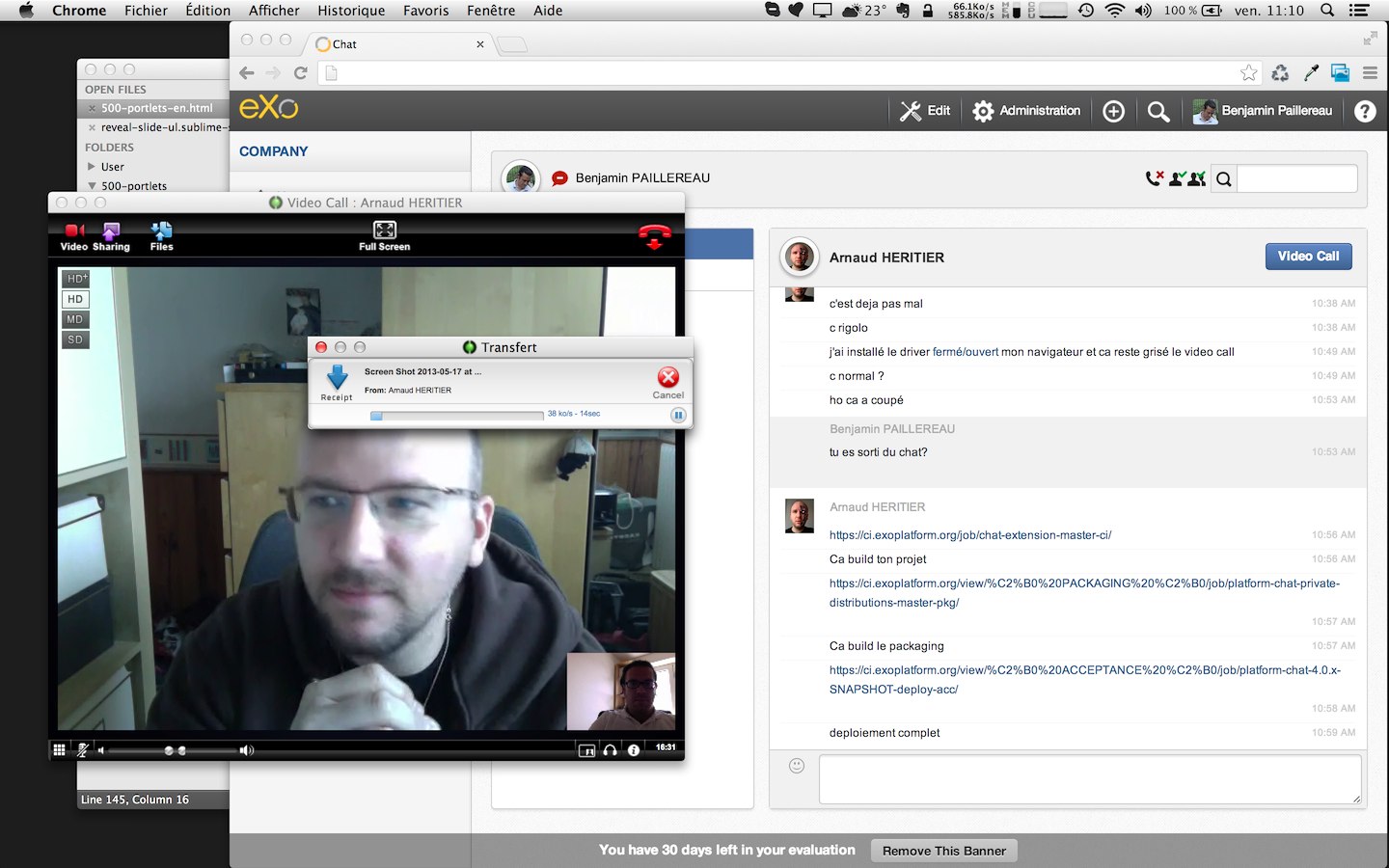 Once the call is started, you can share your desktop and transfer files through Weemo.
The great thing about Weemo is the ease of integration. No authentication is required; we transfer the user's full name to Weemo and it does the rest. Just like everything we love about eXo, Weemo is all about efficiency and simplicity.
To see how it works, watch this two-minute video that shows the integration.
Want to see it live?
You're in San Francisco next week and want to see it live? Join us at UTRConf at the Weemo booth and check out our demo server. For more information, see https://utrconf.com.
Even if you can't make it to the conference, you can still download eXo Platform 4 and play with it. Install the Chat add-on for free, and see what it can do for you and your business.