Where are you from?
We have been using Google Analytics to monitor our web sites from the blog, wiki to the corporate one.
It is amazing to see how the web and Open Source can provide world opportunities.
eXo now has business in many countries in all continents, that is just amazing!
Check the map, it comes from all over the world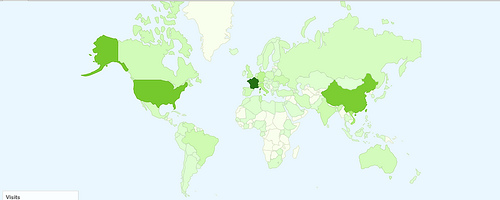 Here is a map to all the cities I have been, most of them, of course, for eXo operations!