Will Super Mario better Catch Coins with Iphone 7 Boost?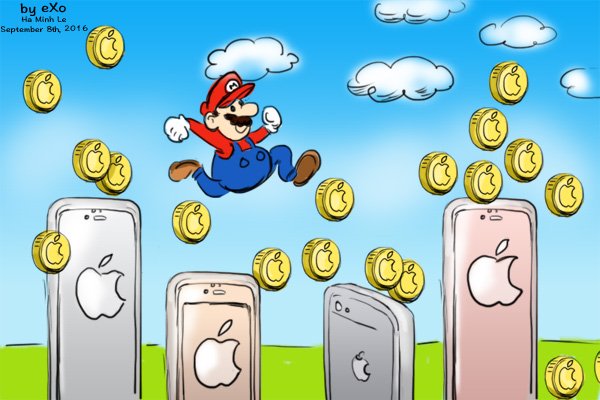 Apple held a special event this wednesday in San Francisco where the brand launched the new iPhone 7 and Apple Watch series.
CEO Tim Cook said that "Apple now has 500,000 games in its App Store".

Nintendo introduced then the game "Super Mario Run". As the name suggests, users will tap the screen to make the runner jump and collect coins. The game is not free, but there will be an initial free download available. Users will have to pay for the whole experience.
After the "Pokemon Go" craze, Apple is obviously hoping to recreate the buzz while Nintendo aims to collect more and more coins. It's not surprising for Nintendo, especially after its shares jumped to more than 28% this wednesday right after the announcement.
Super Mario is now back On Iphone 7
With Super Mario being back On Iphone 7, It seems that it won't be only popular among teens and kids but older generations like mine! After all, we millennials grew up playing this super famous game, so I think that a return to childhood will do us good.
Will This be the first app people will buy on their iPhone? And will super Mario catch the coins he's running after?
Well, only time can tell!