Everything you need for remote team work
We provide your teams with everything they need to share information and collaborate from any location, in a software easy and enjoyable to use daily.
Provide your teams with powerful collaboration tools
Your teams can collaborate in private secure workspaces, available from any location. They can manage their projects with shared documents, tasks, calendars and notes. Team members communicate real time via chat and visio-conference and in projects' activity streams.
Encourage innovation through collaboration
Enable ad hoc multidisciplinary collaborations, enable and nurture internal communities, help your employees find with their peers around the world through rich profiles.
Build and promote a collaborative culture
Encourage mutual help with peer-to-peer recognition programs. Promote collaboration initiatives with internal crowdfunding capabilities and gamification.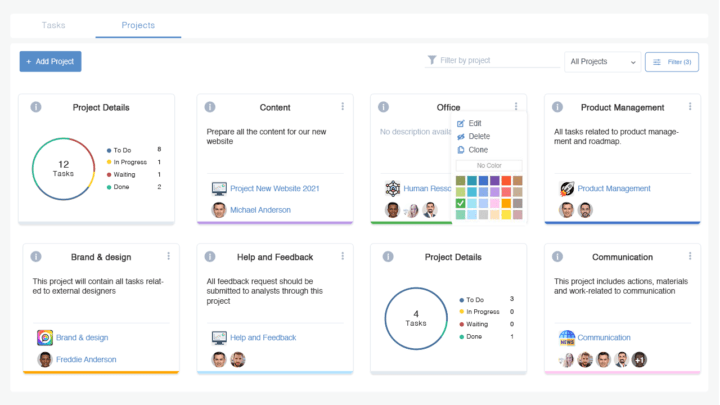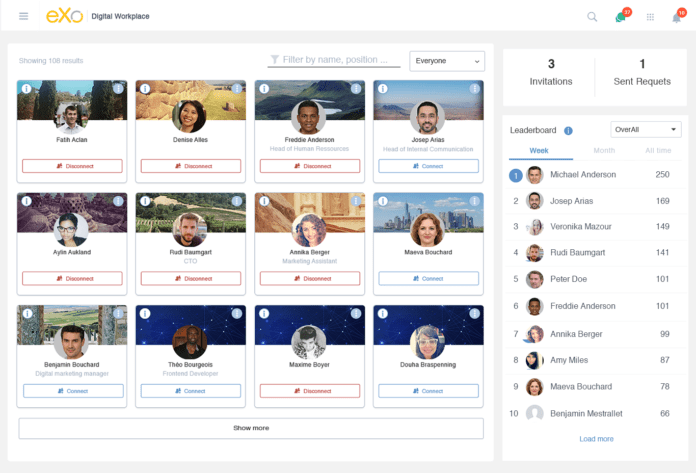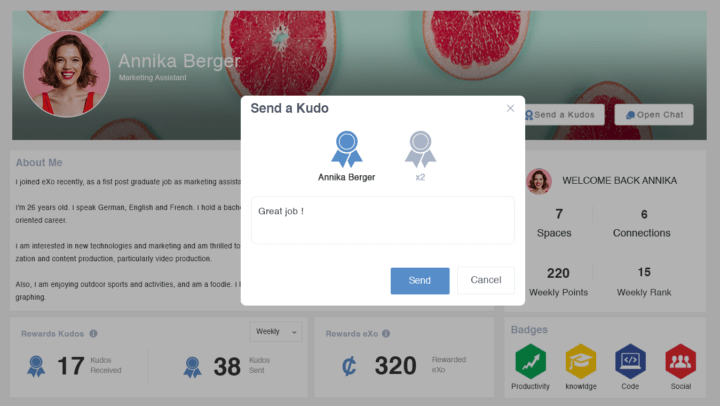 Get your collaborative solution
Ready to talk?
Contact us

1