Cartoon of the Week – Carl Icahn: Out of eBay, All-in PayPal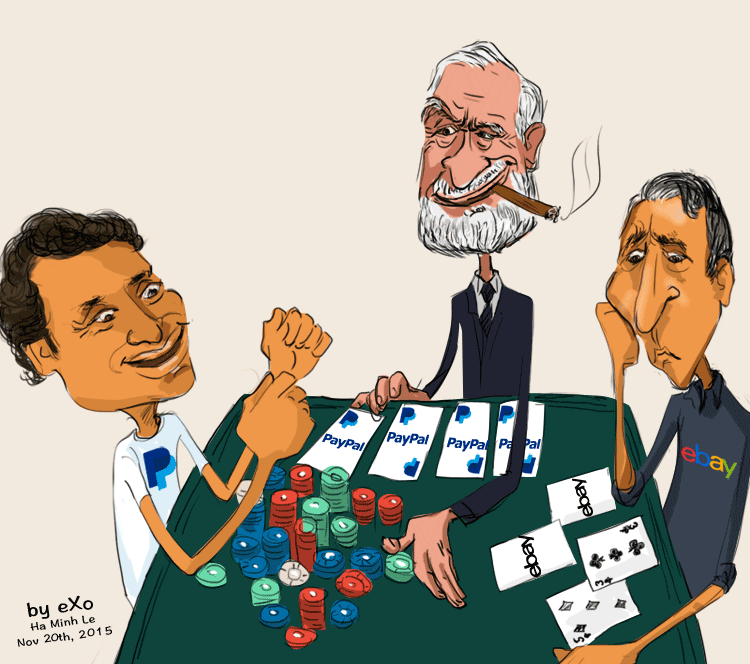 A real poker strike was made by the American investor and casino owner, Carl Icahn.
After actively advocating for the separation of PayPal from eBay, and having repeatedly highlighted the serious flaw in the governance of eBay, claiming that eBay's Executive Director John Donahoe was overlooking major conflicts of interest within the management board, Carl Icahn has finally been victorious, selling his 46.3 million eBay shares to buy the exact same value of shares in PayPal.
He now owns 3.8% of the payment service's capital. All-in!
After this masterful coup, one may wonder if this move were not actually very well orchestrated by Mr Icahn, as PayPal is worth $45 billion and is indeed growing faster than eBay, valued at $34 billion.
The chips are down!
Explore more eXo Cartoons on Pinterest:
Follow eXo Platform's board Cartoon of the Week on Pinterest.