Cartoon of the Week – Amazon is on Cloud 9 with Web Services Earnings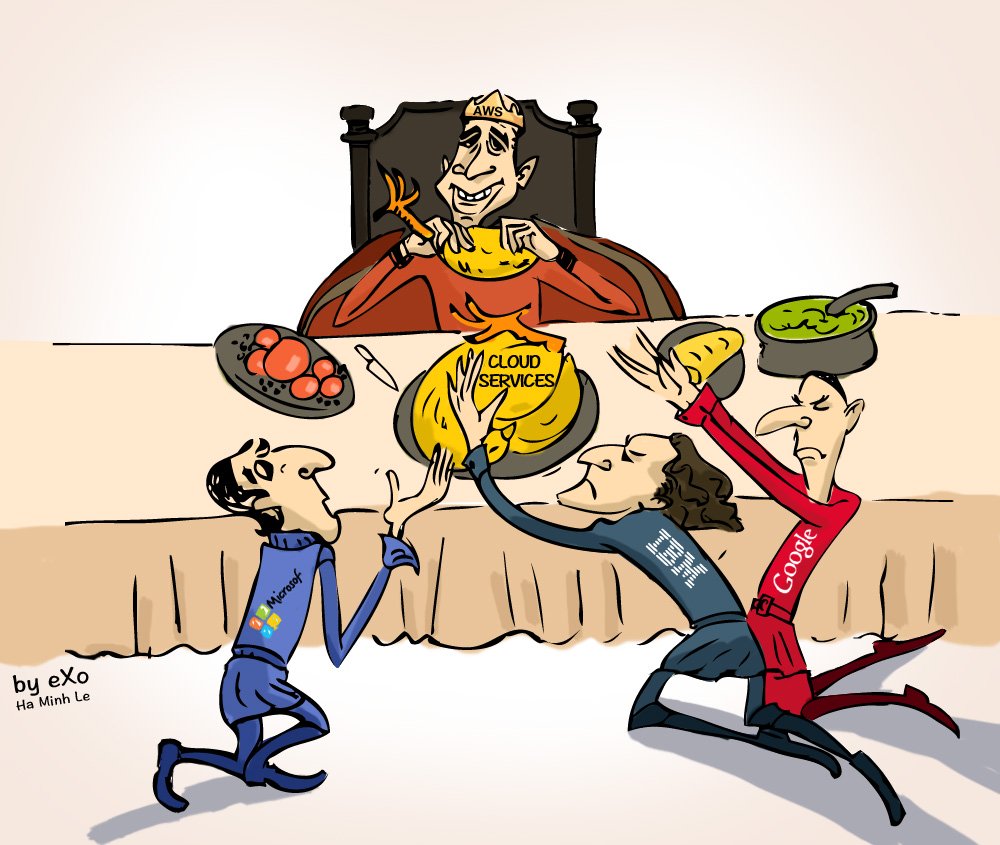 This week, Amazon released its quarterly earnings, including $5.16 billion from Amazon Web Services last year. Amazon chief executive Jeff Bezos said, "Amazon Web Services is a $5 billion business and still growing fast — in fact it's accelerating."
In other interesting news…

Docker Announces Unified Releases to Cover the Entire Life Cycle
Docker announced a unified update to Docker Engine, Registry, Compose, Swarm and Machine, and will continue to provide simultaneous releases every two months.
Read More
10 Blogs Every Remote Worker Should Follow
If you're feeling unmotivated, check out these blogs for some inspiration and productivity tips.
Hanoi Jug: Java 8 Stream API
Take a look at this presentation about the new features of the Java 8 Stream API at the first meeting of Hanoi JUG.
Read More
Java SE Tutorial Downloads
Did you know you could download Oracle's Java tutorials as ebooks?
Read More
VMware Uses Open Source to Further Cloud-native Apps
VMware launches two open-source projects to encourage adoption of cloud-native apps.
Read More
Explore more eXo Cartoons on Pinterest:
Follow eXo Platform's board Cartoon of the Week on Pinterest.