Cartoon of the Week – Apple Goes for the Gold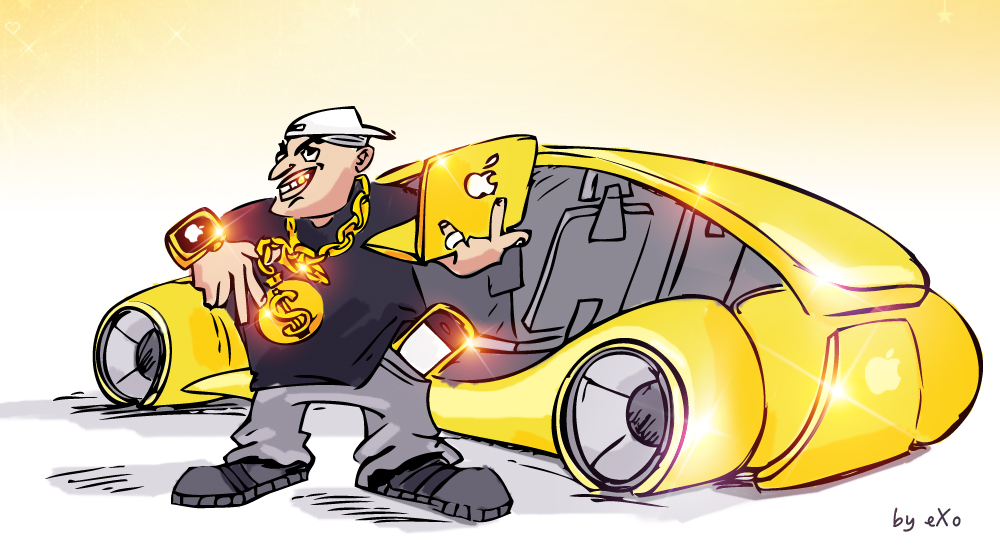 This week, Apple made some big announcements – one of which really has people talking. Their latest product, the Apple Watch, comes in three different versions – the most expensive of which costs between $10,000-17,000. The Apple Watch Edition is drawing a lot of criticism for both the price and the value because the only difference between it and the $350 version is the small amount of gold used to make it. Furthermore, the company is being criticized for manufacturing gold that is less pure than traditional 18k gold.
To their favor, Apple also announced a new 2 pound, 12 inch MacBook – which also comes in gold (as well as space gray). This model has been long awaited as an upgrade to MacBook Air, and the excitement over it seems to overshadow that of the Apple Watch.
Considering that the watch is the first product announcement in the post-Jobs era, we wonder what the future of Apple will look like. All that glitters is not gold.
In other interesting news this week…

The 2016 Budget: How We're Using New Open Government Tools
The US government released budget data on GitHub to allow citizens to review proposals and provide feedback.
Read More
Struggling to Understand Engagment?
Download this eBook to learn how to make your intranet more engaging and effective.
Read More
Research Firm Clutch Publishes List of Leading Java Developers
Looking for a new Java developer? Check out this list!
Read More
How Internal Social Networks can Boost Employee Satisfaction
See how internal communication and collaboration can improve productivity and satisfaction in the workplace.
Read More
The Real Cost of Downtime, The Real Potential of DevOps
More and more companies now have a DevOps practice to maximize uptime – see why.
Read More
Explore more eXo Cartoons on Pinterest:
Follow eXo Platform's board Cartoon of the Week on Pinterest.