Cartoon of the Week: HoloLens: Slapping Lipstick on a Pig?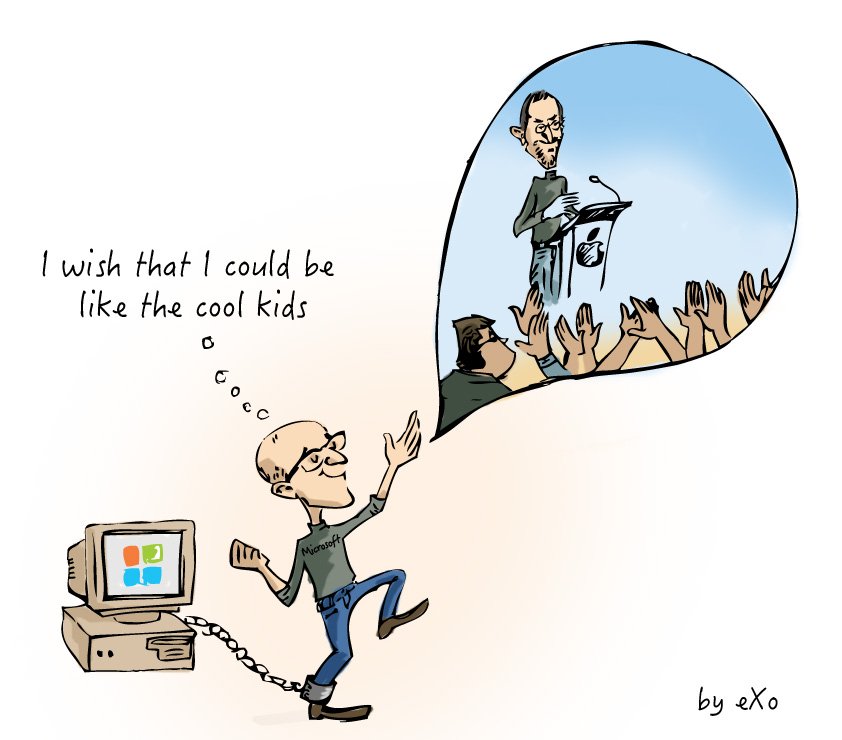 This week, Microsoft announced Windows 10 – along with a new holographic computing headset called HoloLens. In short, they introduced a competitor to Google Glass – just as Google announced that sales of their product will stop later this month. Microsoft has never been particularly innovative, nor have they gained the same product evangelism that other tech companies (ahem, Apple) have gained – but they hope that's all about to change. There's just one small problem: their "new" technology isn't all that new, and is built on a legacy system that's unlikely to get users excited. Even with all the PR in the world, Microsoft will actually need to invest their money in innovative products if it wants to earn the love of it's users and hang with the cool kids.
In other interesting news this week:

[Infographic] Build the New Workspace
The new workspace allows people to work better, faster and more efficiently. Check out this infographic to see some of the use cases and ROI.
Read More
A Look Back at Open Source in 2014
As the author muses on the history of open source, he feels that 2014 is the year it really became mainstream and gained a stronghold in the marketplace.
Read More
25 Disruptive Technology Trends for 2015 – 2016
Brian Solis aggregates notable trends that he thinks brands and consumers need to know this year and next.
Read More
The Ultimate List Of Free Collaboration Software
This article lists collaboration software, whether it has a free version, and what that free version offers.
Read More
Hybrid Clouds a Key Step in the Evolution of cloud
As cloud computing continues to evolve, see how three trends are shaping the hybrid cloud and how they will affect the enterprise.
Read More
Why DevOps is Like Fitness or Religion
This article explains why it's difficult to define DevOps – like fitness or religion, it's open to interpretation and no one size fits all.
Read More
Andreessen Horowitz Shares the 16 Tech Trends it's most Excited About
Silicon Valley investors break down the hottest tech trends that are changing the world.
Read More
Explore more eXo Cartoons on Pinterest:
Follow eXo Platform's board Cartoon of the Week on Pinterest.