Cartoon of the Week – Is Salesforce for Sale?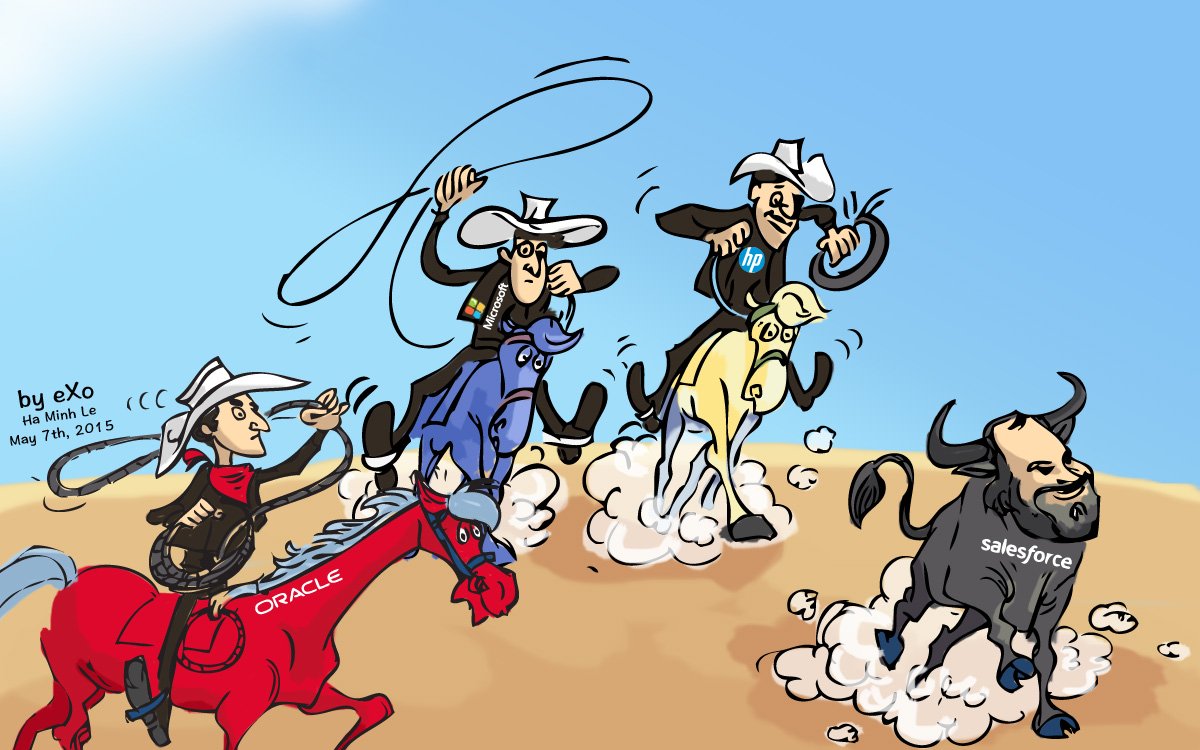 In recent weeks, there has been quite a bit of buzz about a potential Salesforce acquisition. It began with speculation that Oracle had bid to acquire the company, followed by rumors that Microsoft launched its own bid – but none of the involved companies have confirmed (or denied) the rumors. Read More.
In other interesting news…

4 Consumerization Trends That Are Changing Enterprise Software as We Know It
As technology becomes more engrained in our everyday lives, enterprise software is beginning to resemble more user-friendly consumer apps.
Read More
The 20 Smartest Things Jeff Bezos Has Ever Said
If you're looking for inspiration, check out these great quotes from Amazon CEO, Jeff Bezos.
Read More
4 Ways to Accelerate the Value of Your Intranet
Follow these tips to see your return on intranet investment sooner.
Read More
It's an Open-source World: 78 Percent of Companies Run Open-source Software
The 9th Annual Future of Open Source survey found that the vast majority of businesses are adopting open-source, but few are managing it well.
Read More
Busting 6 Myths About DevOps
There are many misunderstandings about DevOps – here are the most common.
Read More
Unit4 Shakes up Product Set and Reaffirms Strategy for Services Sector
Unit4 has announced a rebrand to build a clearer identity in the market, and has reaffirmed the services sector as its core market.
Analyst Watch: Ten reasons Why Open-source Software Will Eat the World
Open-source software offers many benefits to technology vendors – see the 10 best.
Read More
Explore more eXo Cartoons on Pinterest:
Follow eXo Platform's board Cartoon of the Week on Pinterest.