Cartoon of the Week – Is this (finally) the end of Google Plus?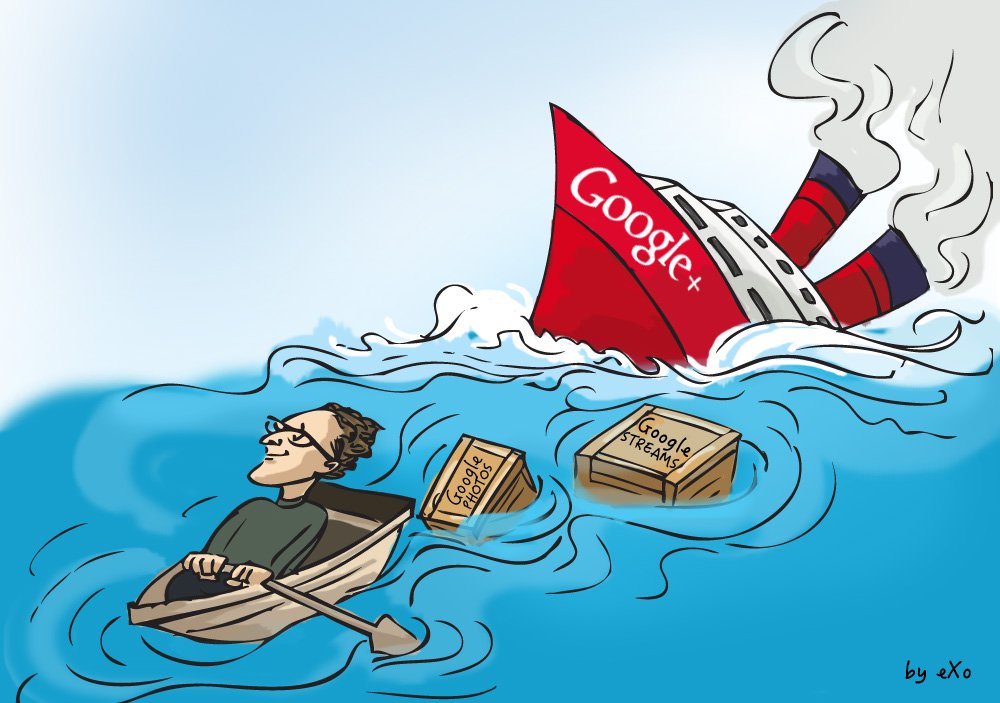 Last April, the original Vice President of Product for Google Plus left the company, leaving speculation about the future of the product. Then, this week, a Google executive announced that he will be running "Google's photos and streams products," leading to further speculation that Google Plus is being dissolved into separate products. Google has a history of failure with social networks, as well as a history for dismantling products to salvage what they can, so this very well may be the end of G+.
In other interesting news this week…
Stand-up at Atlassian: How We Do It
As a part of their series on agile ceremonies, Atlassian shares how they run stand-up meetings.
Read More
Oracle Announces Release of Java Development Kit 8, Update 40
Oracle released the Java Development Kit 8, Update 40 – check out this press release to see the latest features and benefits.
Read More
[Survey] 2015: The Future of Open Source
What's the next big trend in open source software? Share your predictions in this survey.
Read More
5 Open Source Developers Tell Us How They Got Started
Open source developers have such diverse backgrounds – see how a few first got started.
Read More
15 Thought Leaders Predict Collaboration Software Trends and Challenges
This whitepaper reviews the future of collaboration software, from the perspective of 15 industry thought leaders (including eXo's Chief Product Officer).
Explore more eXo Cartoons on Pinterest:
Follow eXo Platform's board Cartoon of the Week on Pinterest.