Cartoon of the Week – Microsoft acquires LinkedIn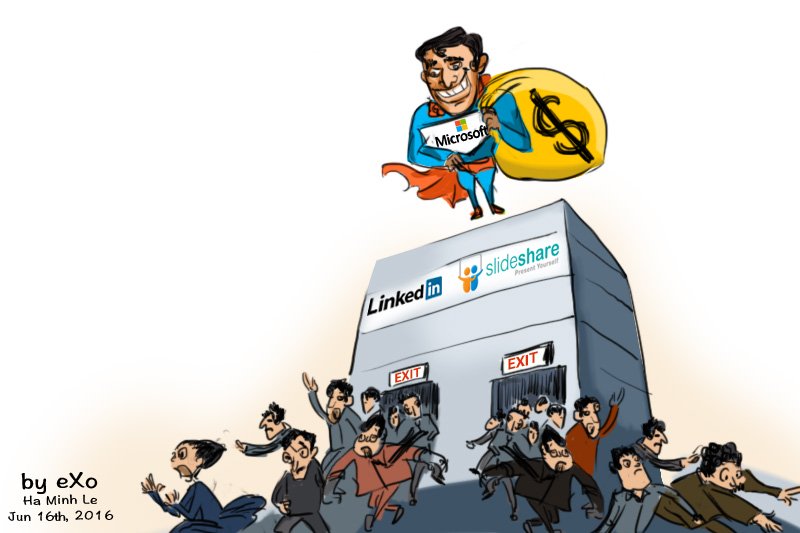 Microsoft is buying LinkedIn (and SlideShare) – a breathtaking $26.2 billion deal. First, that news sounds very surprising and confusing, but the buyout of the professional social network actually makes sense and is perfectly in line with Microsoft's strategy, which is to recreate the world of work.
But nonetheless, that news made many surfers react.

And they are very worried about the privileged view that Microsoft is about to get of billions of resumes, knowledge networks and so on.
Using #LinkedOut, they're sharing messages and incentives to desert LinkedIn.
Among these users, we find believers of open-source and free software who, obviously, never liked Microsoft's business policies.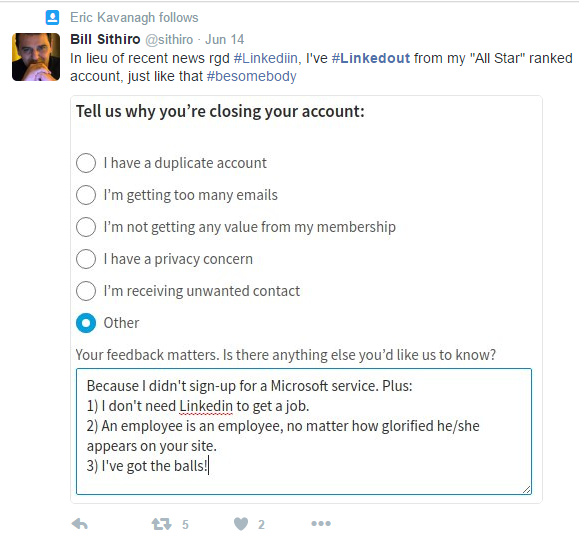 "As soon as I saw Microsoft's announcement, I started to unsubscribe. I stopped only to retrieve my email addresses and contacts. Once I finish this process, I'll definitely unsubscribe. I did exactly the same with Skype, in 2011.
When I hear Microsoft is somewhere, I feel like I'm colliding with its hegemony, and that I'll find myself weakened. I'm afraid for my conversations and data privacy, and that's precisely why I'm leaving this network. I don't want my passwords to be found on the Deep Web next month," said the owner of an IT business.
By buying LinkedIn, Microsoft is making its biggest acquisition.
"I know that you came to LinkedIn to make a difference in the world, and I want you to know that I believe that, working together, we can make an even bigger and more positive difference in the future." – Satya Nadella, Microsoft executive director, in an email to LinkedIn employees.
Microsoft's leaders say LinkedIn is to remain independent, but few believe that. It's a very risky bet that Microsoft is making. Remember what happened when it bought back Nokia's Mobile, to remain in the smartphone "hunt"? Well, it was an unmitigated disaster.
And if people are going to keep on running away from LinkedIn because of trust issues with Microsoft, this acquisition will become one of the biggest business flops of the century.
What's your take on that?
Stay tuned for more fun cartoons!
Follow eXo Platform's board Cartoon of the Week on Pinterest.