Cartoon of the Week: NFL games on live streaming with free Twitter apps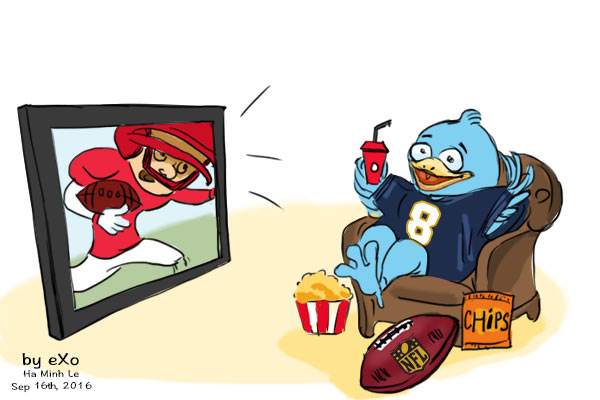 With its stock down almost 35% in the past year, it's clear that Twitter's core app is no longer the workhorse for attracting more users, and consequently more advertisers.
That's why the company decided to try to stimulate user growth by creating a highly engaged audience around live events, especially sports.
The latest app is coming to Xbox One, Apple TV and Amazon Fire TV, which viewers can use to watch NFL games on Thursday nights. And that's not all. It will also include content from NBA and Bloomberg News.
And the great thing is that users won't need a Twitter account or a pay-TV subscription to watch the content. It's free!
So get comfortable. Thursday night football is live on Twitter app!

Stay tuned for more fun cartoons!
Follow eXo Platform's board Cartoon of the Week on Pinterest.