Cartoon of the Week – Poached Apples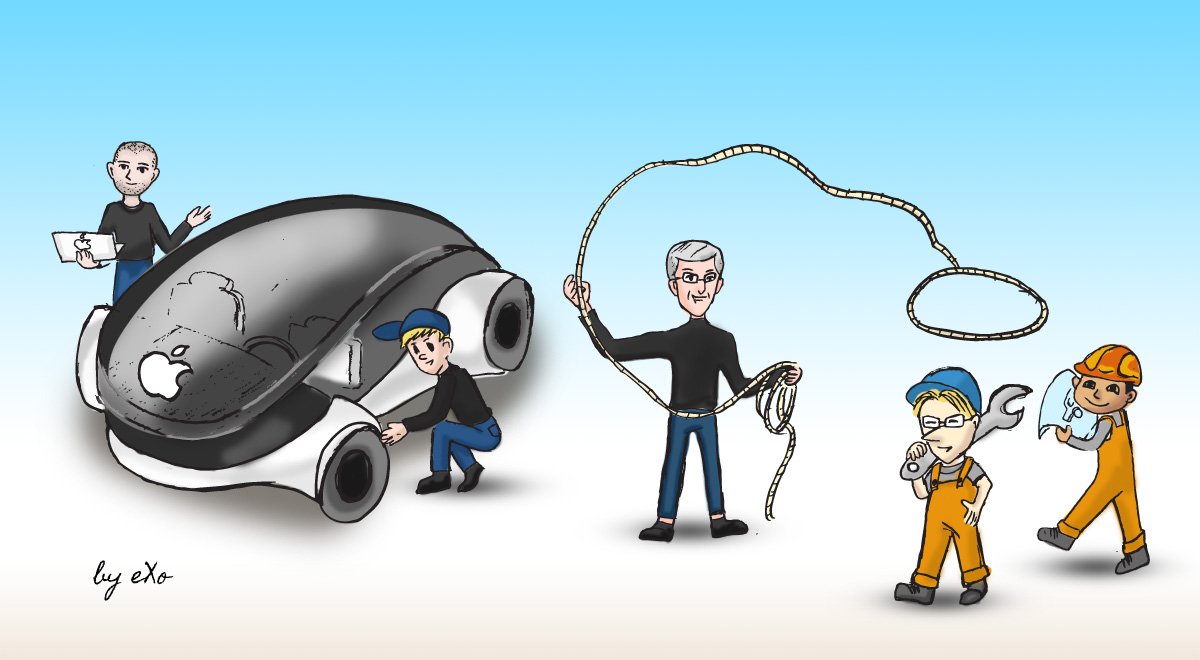 Amid rumors that Apple plans to enter the car manufacturing market, battery manufacturer A123 Systems, has filed a lawsuit against Apple for hiring several of their top car battery engineers. The lawsuit also names 5 of the engineers, claiming that their employment in Apple's new battery division violates the terms of their non-compete and non-disclosure agreements.
While Apple hasn't commented on the lawsuit, or on the rumors about an Apple car, they have also recently hired from Mercedes-Benz and Tesla, adding to the speculation.
In other interesting news this week…
In Europe's Biggest firms, Social Business is All Grown Up
Social business is maturing, particularly in large European firms. See the case studies in this article.
Read More
Big Data Analytics, Mobile Technologies And Robotics Defining The Future Of Digital Factories
Key takeaways from a manufacturing industry report indicate that big data, mobile and robotics will begin to play a big role in the industry.
Read More
Cisco Will Invest $100 Million In French Startups
A new agreement between Cisco and the French government will include investments in French startups – read all about it.
Read More
100 Most Social CIOs on Twitter 2015
This Slideshare has, you guessed it: the 100 most social CIOs on Twitter.
Read More
Elance: Exo Platform and Java
Want to make a little extra money you're your eXo knowledge and experience? Check out this job posting.
Read More
Explore more eXo Cartoons on Pinterest:
Follow eXo Platform's board Cartoon of the Week on Pinterest.