eXo is a Worldwide Company and We Built the Platform for It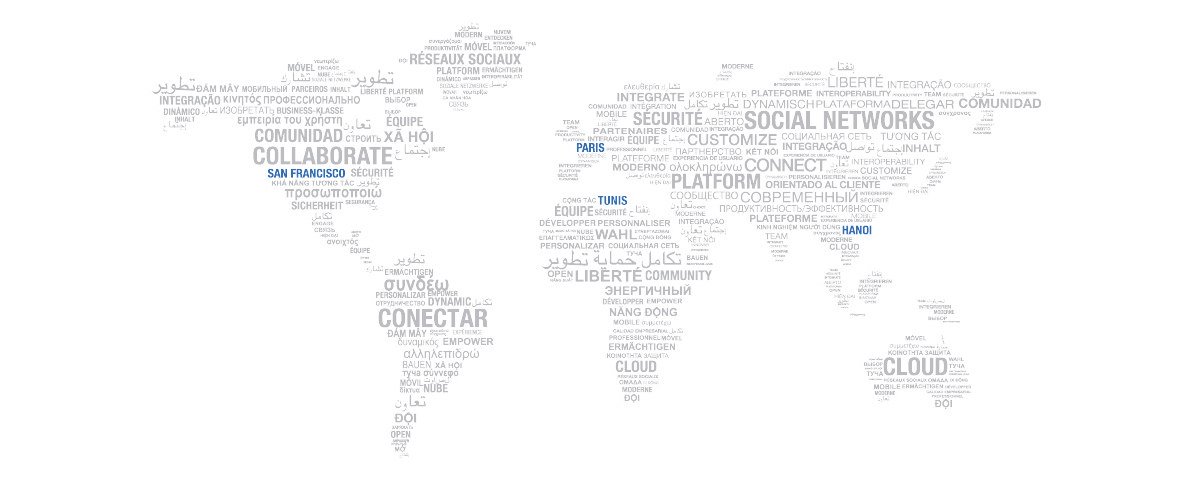 Since the beginning, eXo has been built on strong international ties. Our first customer was the US Department of Defense. This was quite a good start for a bunch of Frenchies looking to revolutionize portal technologies! With a strong presence in the open source and standard compliance communities (JSR specifications to name one), eXo soon attracted talented developers from around the world. This quickly led to offices being set up in Europe, Asia, and North Africa. We later expanded into the United States to better serve the North and South American markets.
We now have customers, partners, and communities on every continent, and we are very proud to have garnered so much attention from eXo Platform users in many countries, writing in many different languages. Here are some links to just a few articles:
Now, in an effort to better serve customers around the world, we have made efforts to ensure that our Platform is easy to use in any language.
We opened a translation service for our community members that translates the platform into their own languages. The service, found at http://translate.exoplatform.org, is based on a great collaborative translation service powered by Crowdin. Everything in eXo Platform can be translated using this centralized service, which is totally opened for contributions.
We would like to extend a big thank you to all the contributors! You should now be able to check your language and see how much of it has been translated. Also, do not hesitate to ask us to add any language that you see is missing.
Learn more about how we use Crowdin by reading our previous post: "Help Us Translate eXo Platform".