eXo on Tunisian TV News
eXo Platform MEA has participated last week to the "Salon Documentation 2009" exhibition in Tunis. It was an opportunity to meet government agencies and different size companies IT Directors and to present eXo enterprise content management solutions.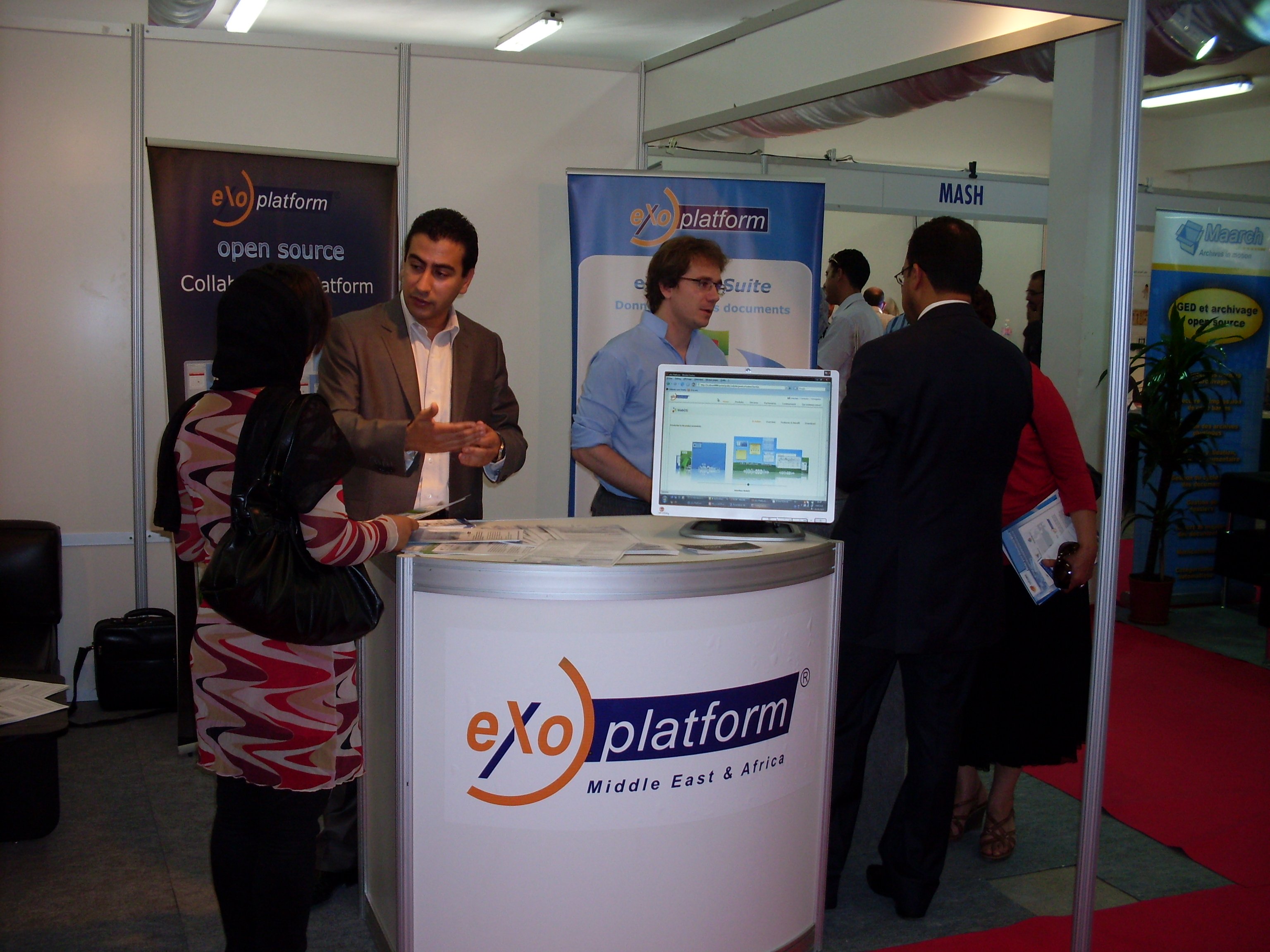 eXo Booth with Benjamin and Oualid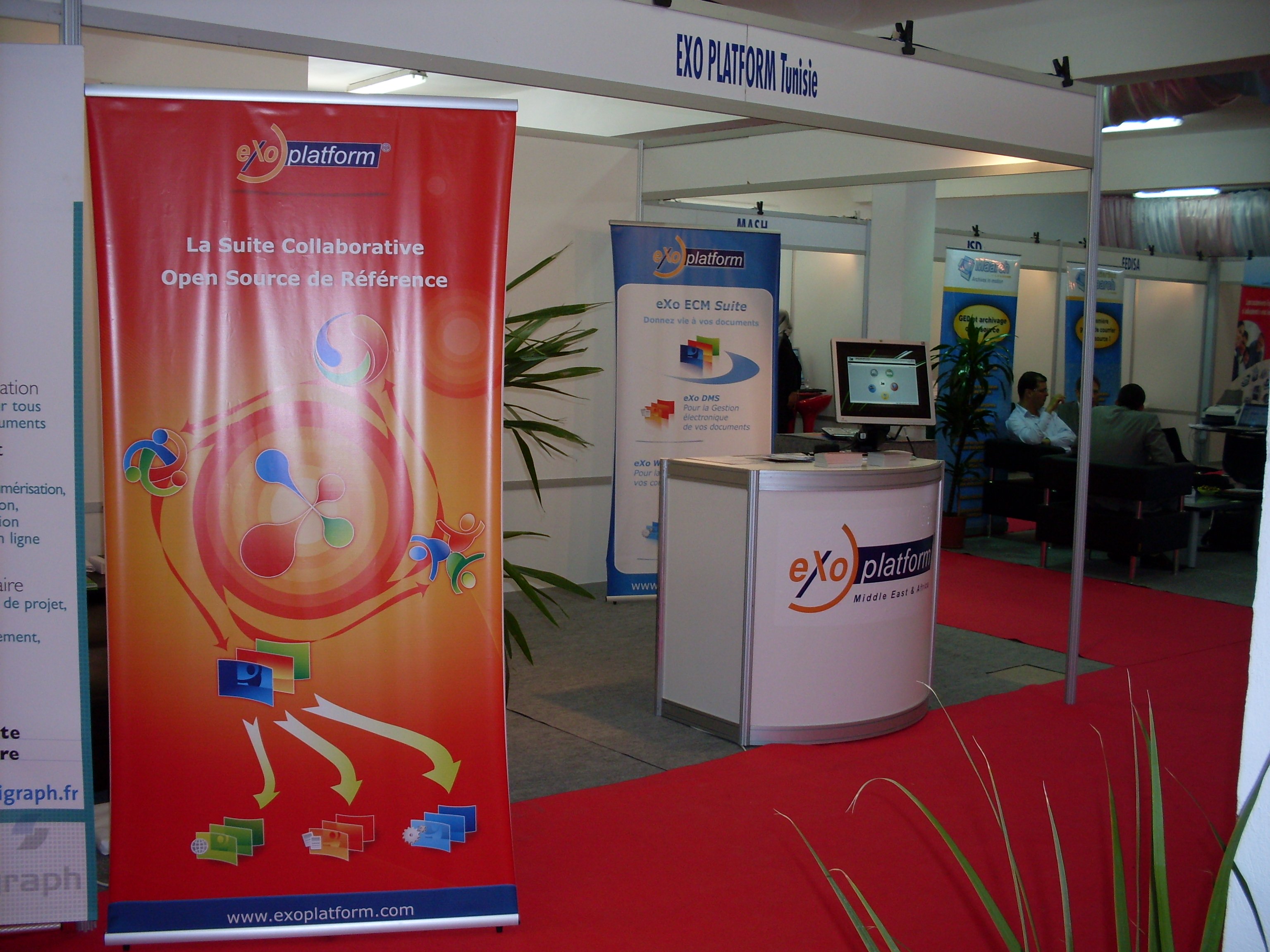 eXo Booth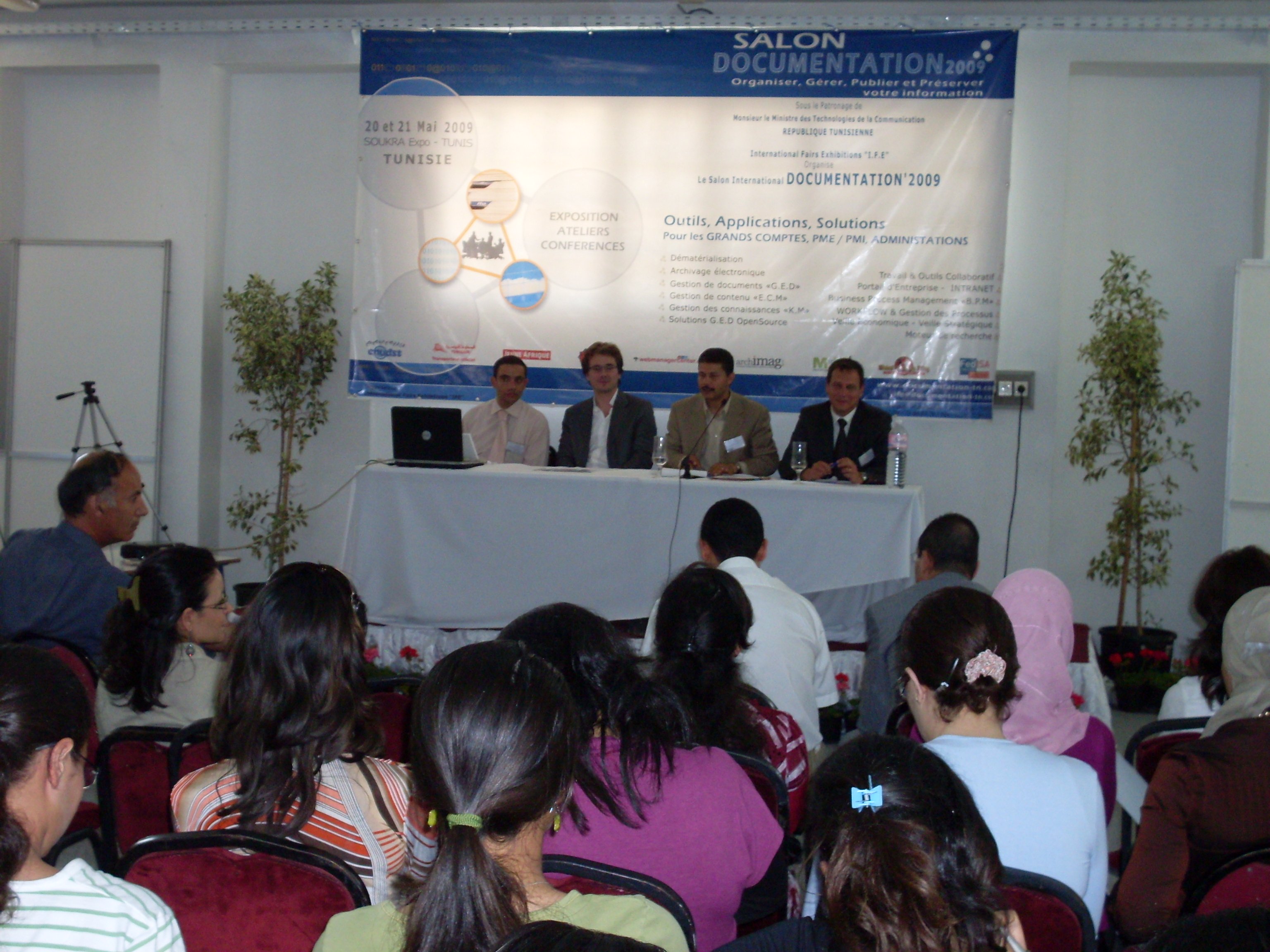 Benjamin Mestrallet animating a conference about "Collaborative Portals and Content Management: Can they be separated ?"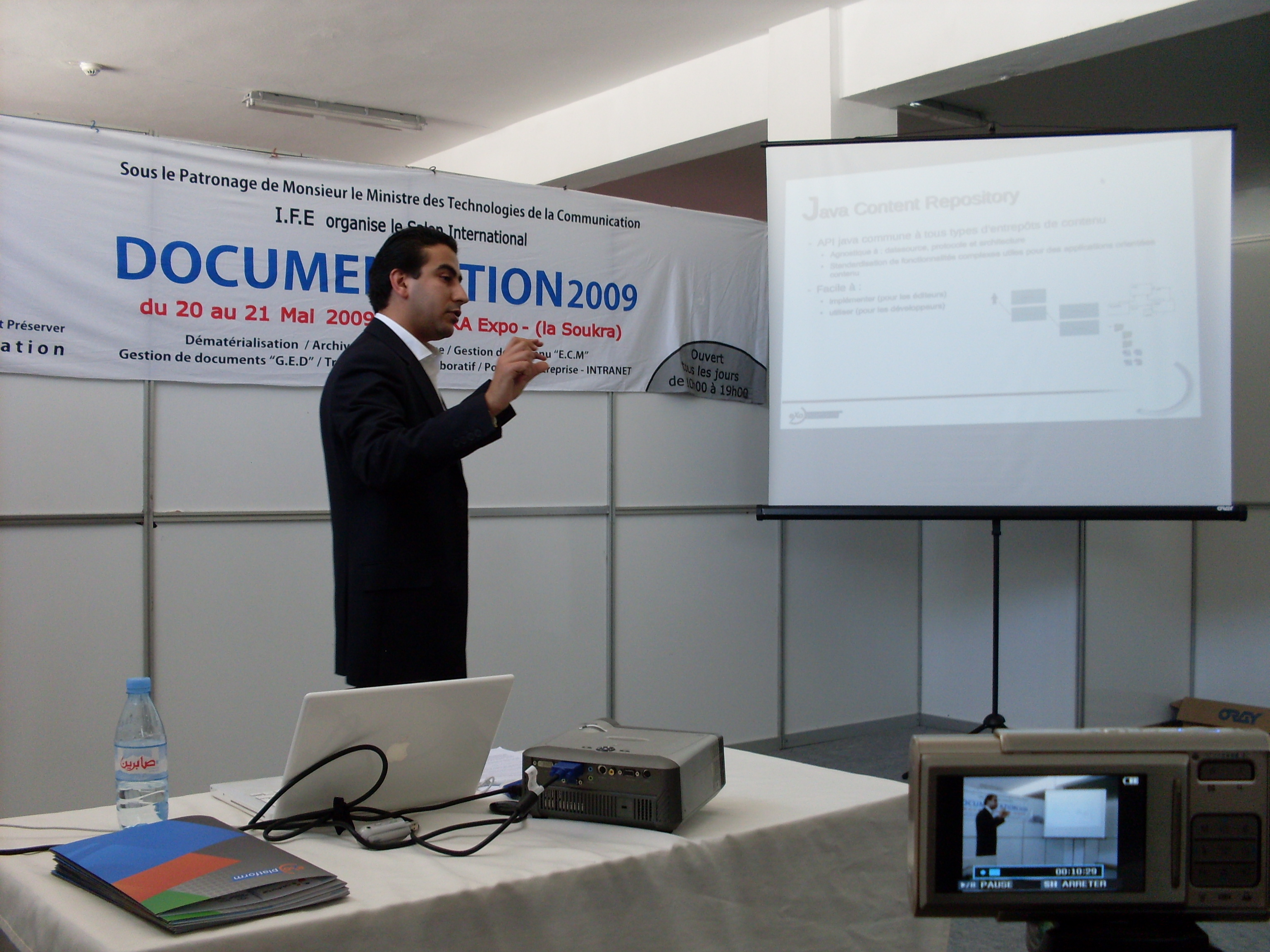 Oualid Chaker presenting eXo products
The needs of the companies in the Middle East and African region on document management, record management and collaborative platform is huge. The enterprise content management is an important subject for the government and companies in Tunisia, and that's why the exhibition has been covered by news on the the Tunisian TV where we can see eXo booth and an interview of our engineer in Tunis, Zyed. You can watch this video, in arabic:
eXo in Tunisian TV News from Oualid Chaker on Vimeo.