eXo Platform 4.0 CE beta is out—and it's under LGPL!
After months of hard work, we are very proud to announce that eXo Platform 4.0 Community Edition is available in beta.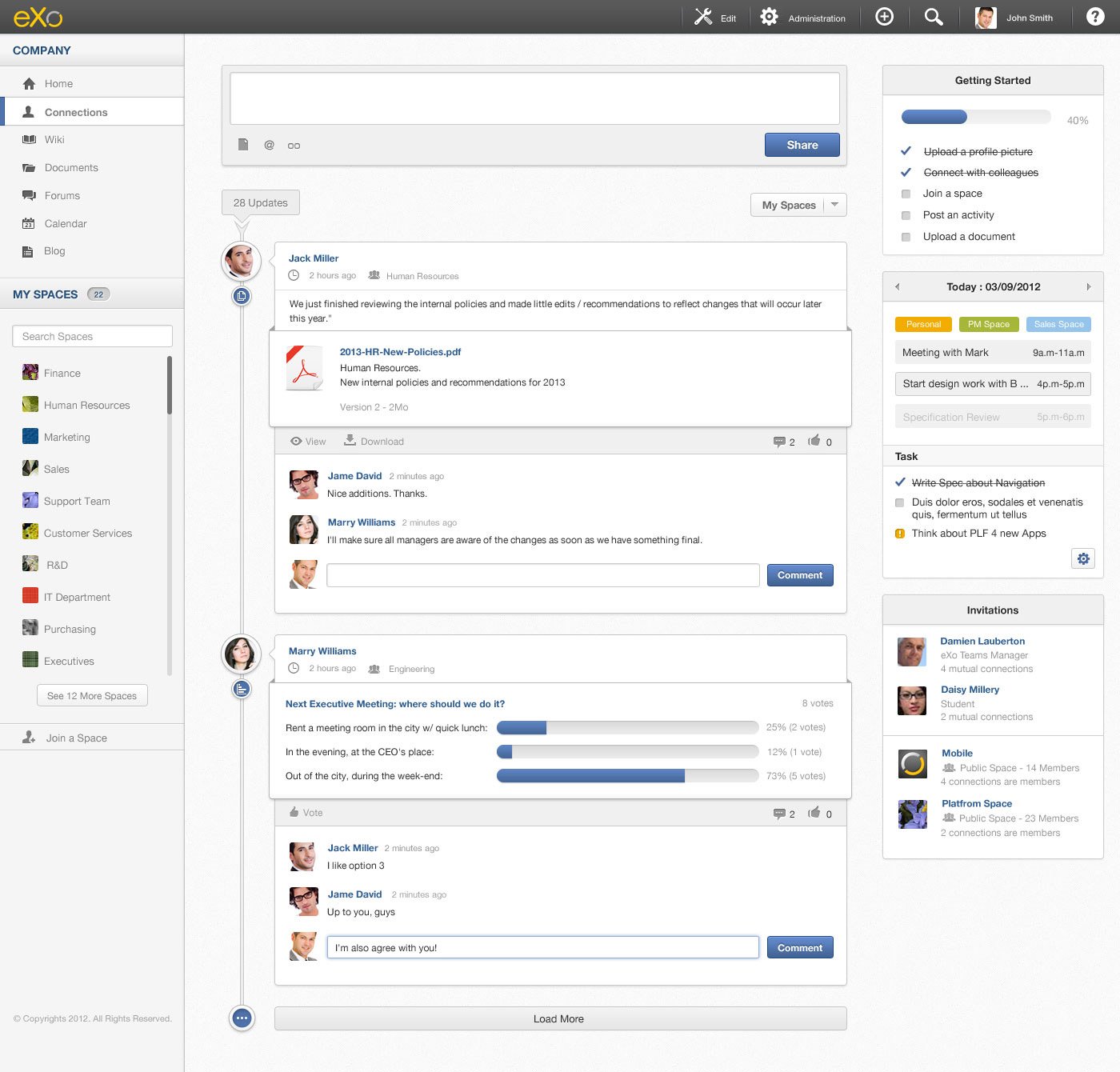 The first big change in this version should particularly please our developers in the community because eXo Platform 4.0 adopts LGPL license! This opens new opportunities for the eXo ecosystem and in particular for the eXo Add-ons initiative.
We've been working hard to make it a first-class enterprise social collaboration platform. Those familiar with eXo Platform know that for a long time it's been an extremely flexible and customizable enterprise software for portal, document management, web content management collaboration, knowledge and social networking.
In this new version, we've built on these strengths to provide an out-of-the-box social intranet solution. Everything is done so that you and your colleagues can get started quickly.
Indeed, a major line of work has been the user experience. eXo Platform 4.0 comes with a brand new look and feel that is the result of meticulous design work. Over 400 screens have been tirelessly inspected, seeking the optimum productivity and user satisfaction.
We hope you will love it as much as we've loved building it!
Among the various novelties you'll find a brand new homepage with enhanced navigation, a redesign of the activity stream, simplification of the document management and a brand new unified search. We will cover these features in detail in the upcoming weeks through a series of blog posts.
Download eXo Platform 4.0 beta now and please give us feedback either by filing a jira or by posting in the forums. Don't wait! Things will move very fast now as we intend to release the GA in May.
Here are the useful links :