Cartoon Of The Week – FACEBOOK IS BLAZING ON WALL STREET!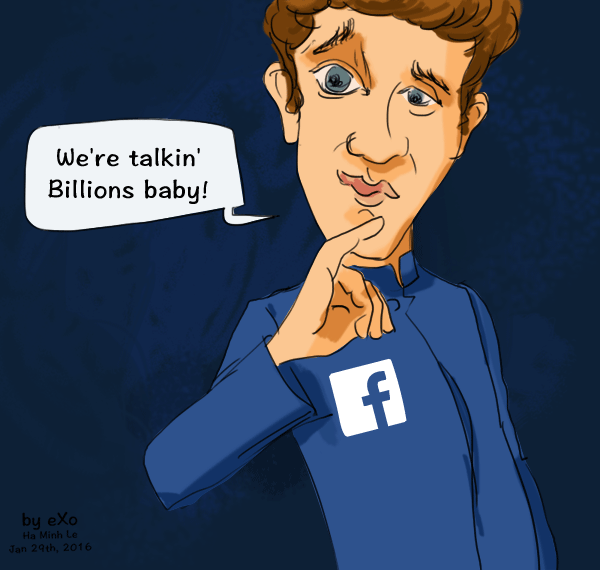 Facebook just released its fourth-quarter and end-of-year data for 2015, and it is crazy!

I'm Dr. Zuckerberg, and I want to take over the world!
Facebook has hit the 1.55 billion users mark while generating $5.841 billion in earnings in Q4 2015.
Facebook's business model is up to full speed, as shown in these stunning results!
Stay tuned for more fun cartoons!
Follow eXo Platform's board Cartoon of the Week on Pinterest.