Cartoon of the Week – IBM Catching Clouds, Acquires Gravitant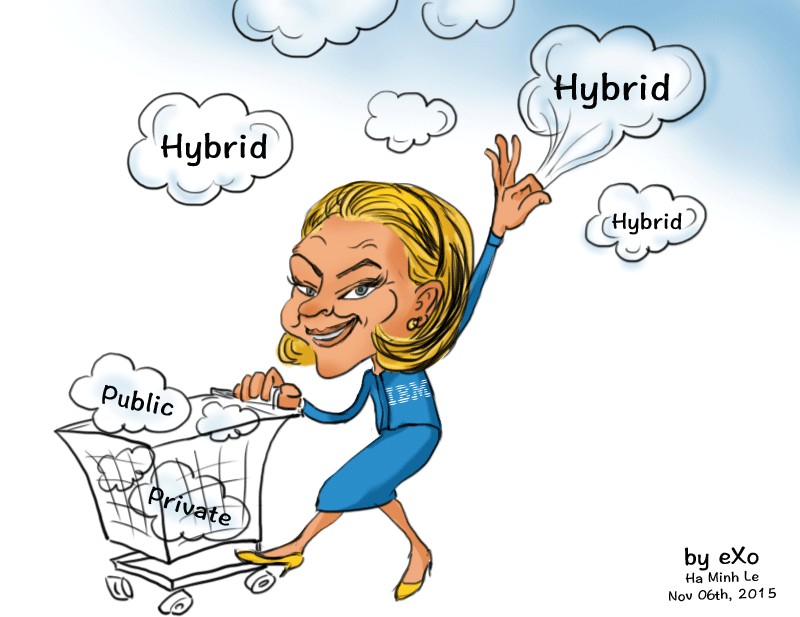 "IBM buys Merge HealthCare", "IBM buys Strong Loop", "IBM buys Cleversafe"… IBM even bought The Weather Company, leading to lots of jokes, most of which, we have to admit, were funny.

Many posted thoughts such as "What if IBM, in its crazy pursuit of the cloud business, got confused about the meaning of 'cloud'?"
IBM is seemingly undergoing what we could call a shopping mania, but when it comes to the cloud, no jokes are allowed!
While it remains clear that IBM is doing its utmost to ensure its place in the cloud business, it is now getting into what is considered necessary for big companies: the hybrid cloud. This move is supported by the company's acquisition of the cloud broker Gravitant.
"Gravitant […] will be a key component as we broaden our hybrid cloud services", says Martin Jetter, senior vice president for Global Technology Services at IBM.
With that much buying and merging, one wonders in what direction IBM is heading.
Stay tuned!
Explore more eXo Cartoons on Pinterest:
Follow eXo Platform's board Cartoon of the Week on Pinterest.