Internet of Things: When connected objects take charge of their destiny!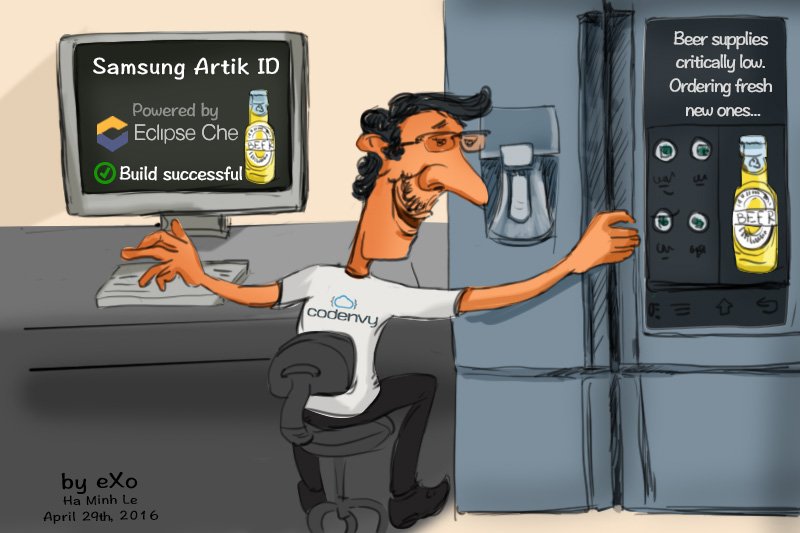 Connected objects that can be remotely controlled are starting to organize themselves and show promise of a not very distant future where they won't be needing humans anymore.

That's what Samsung and its partners promised during the Samsung Developers Conference in San Francisco.
Among the upcoming gadgets, you'll find the Gear 360 Camera and the Samsung Pay digital wallet – available in Canada before Christmas!
With all this, companies such as Bose, Philips and ADT are introducing their own connected devices. At first sight, there's nothing really new in this: Wi-Fi bulbs, Wi-Fi security cameras etc. Every company owns its own mobile application, its own web service etc.
And here is the big news. Soon, they will all be connected to the same platform that will allow the software and application program writers to make communication between devices, that weren't meant to talk to each other, possible.
For Samsung, this platform is called the Artik IDE, and it is based on the Eclipse Che project.
Artik IDE allows developers to program people's devices.
It can go very far… For example, when you approach your driveway, your car can send a signal to the entrance door, ordering it to open, sparing you the trouble of taking your key from your pocket!
Gartner predicted that, by 2020, there will be 21 billion connected devices.
Now, we can understand the urge for Samsung to position itself as a leader in this emerging, and very promising, market.
Stay tuned for more fun cartoons!
Follow eXo Platform's board Cartoon of the Week on Pinterest.