Launch of eXo Platform 4.2 Documentation with many technical updates
Following the release of eXo Platform 4.2 Milestone 2, our Doc Team would like to announce the launch of eXo Platform 4.2 Documentation. Some new features available in eXo Platform 4.2 are documented only in this deployment, so you will feel confident about how to use them when you look them them up.

Skin module
Modifying the entire skin via a unique .less file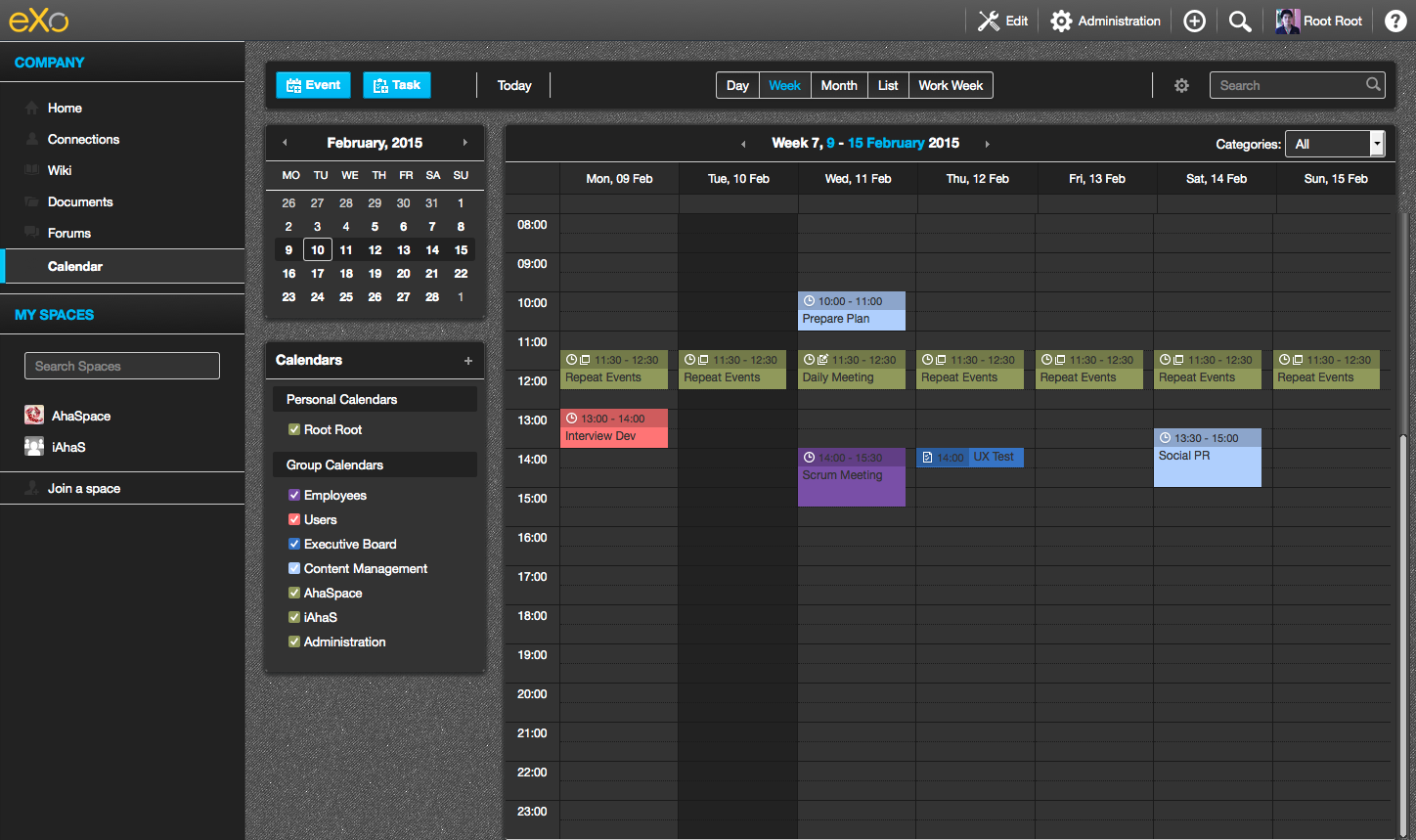 As introduced in Thibault Clement's blog, this new feature will help you create a new site skin simply and easily. Start by learning about the structure, basic and advanced variables, and icons and images. Then, follow the instructions here to create and apply your new skin add-on that is compatible with the eXo style. And finally, read the best practices, which is a collection of useful tips from eXo developers who have used this new feature. Note that we will continuously be adding more interesting experiences, so don't miss them in our future deployments.
Spring MVC portlet
As of eXo Platform 4.2, the Spring MVC portlet framework is officially supported
Although this tutorial is not completed yet, at present it introduces the basics of the framework using examples. And, if you are already familiar with the framework, don't miss the tip about web.xml, which will help you to deploy it in the JBoss package.
Single Sign-On
Add-ons that facilitate the integration with eXo Platform 4.2
We just have updated the content for the following. The documentation for other SSO add-ons is coming soon in the next deployment.
CAS – Currently, eXo Platform 4.2 supports CAS 3.5 and CAS 4.0. This content has been updated, based on test results for integrating CAS 3.5.2 and 4.0.0 with eXo Platform 4.2.
OpenAM – Currently, eXo supports OpenAM 11.0 and OpenAM 10.1. Like CAS, there are steps on how to configure the OpenAM server for two specific versions, OpenAM 11.0.0 and OpenAM 10.1.0.
Answers
An add-on that can be installed anytime via eXo Add-ons Manager
This app is no longer integrated into eXo Platform 4.2 by default. Now, if you want to use it, you can install Answers as an add-on using the command: addon install exo-answers. However, carefully read the new section Installation. This describes everything you may face when installing this add-on.
eXo Mobile
Now available in eXo Documentation 4.2
The applications have been available for iPhone, iPad and Android for a long time. A wiki guideline has been provided by the Mobile Team, which you can now access in eXo Platform 4.2 Documentation. The first section Getting Started shows how you to configure the eXo Mobile app to connect to the eXo Platform site. The next section Features will help you to understand the different features of eXo Mobile. And the final section Settings shows how to set the options.
With our continuous integration process, we are striving to update guides for the new features of eXo Platform 4.2. We are planning to make changes for other SSO add-ons, so stay tuned! Once again, feel free to share your needs and feedback at the bottom of each documentation page. We are here to listen to you all!
Join the eXo tribe by registering for the community and get updates, tutorials, support, and access to the Platform and add-on downloads!
Make the most out of eXo Platform 4
Register to the next weekly live demo session and get a complete overview of what you can do with eXo Platform 4. Reserve your seat now!